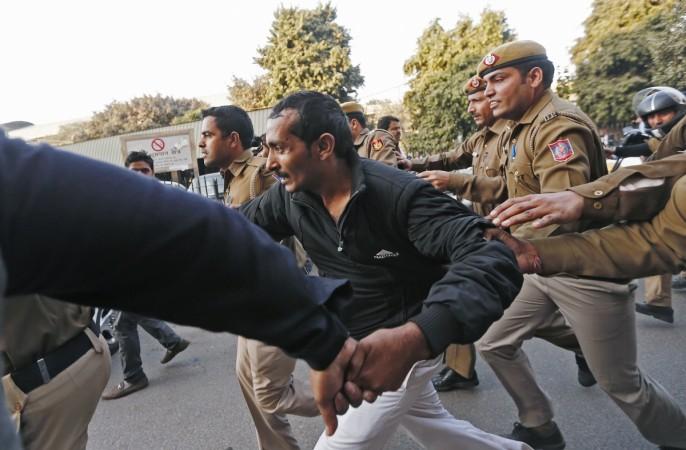 The counsel of former Uber cab driver Shiv Kumar Yadav said that Section 506 of the IPC slapped on the rape accused isn't "legitimate" since an educated woman can't be intimidated. "Can a woman, who is educated and physically able, be threatened with rape and murder when the man cannot even furnish a weapon," he asked?
Defence counsel Alok Dwivedi contended in the court on Friday that according to the victim's statement, Yadav had threatened to insert a 'sadiya' (rod) into her body if she put up any resistance. "But the woman is educated, was conscious at the time of the event and there was no 'sadiya' in the taxi to be scared of. Then how is it a legitimate case for Section 506 of IPC, that is, criminal intimidation?" Dwivedi asked?
Objecting vehemently to the defence statement, Special Public Prosecutor Atul Shrivastav said it was not just "any casual warning". "Yadav clearly reminded the girl of the 16 December gang-rape case and of consequences exactly like that. Also, it is not that only uneducated persons [sic] get intimidated. Educated persons get scared too. Therefore, it is a perfect case for charging with Section 506 or criminal intimidation," Shrivastav said.
During the course of events, Dwivedi challenged the application of Section 376(2) (m) of IPC as inappropriate. His argument: no grievous bodily harm to the woman, reports India Today.
Dismissing Dwivedi's statement, the public prosecutor straightaway cited the victim's medical report to prove that she had "scratches all over [sic] chest, neck and back, and Yadav tried to strangulate her in a bid to bring her under control".
Delhi Police also stood by the fact that all available evidences - forensic, oral and circumstantial - showed that Yadav had committed the crime. They also told the court that he tried to have unnatural sex with the victim.