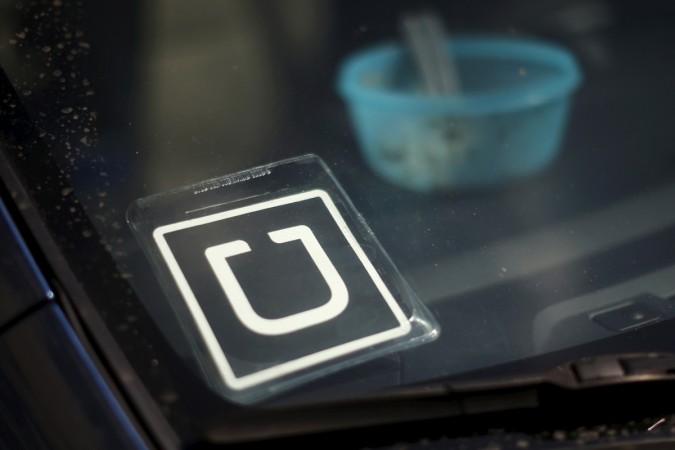 Uber and Ola, two major taxi-aggregators, on Monday temporarily suspended surge pricing in New Delhi after the Aam Aadmi Party-led state government threatened to cancel permits and seize vehicles violating the order. The government's decision follows several complaints about surging prices in taxi fares during the odd-even rule that kicked in the country's capital on April 15.
"Given the threat of the Delhi government to cancel permits and impound vehicles of our driver partners, we are temporarily suspending surge in Delhi with immediate effect," Gagan Bhatia, general manager, Uber North, said in an email statement to International Business Times, India on Monday. "We hope to work with the government to keep Delhi moving especially during this time when the citizens need us the most."
The state government introduced the second-phase of odd-even rule in New Delhi in efforts to curb pollution, which has reached alarming levels. The 15-day test run pushed the demand for taxis, which, in turn, charging two to five times the normal fares.
Delhi Chief Minister Arvind Kejriwal imposed strict actions against Uber and Ola if they charge more than the government prescribed fares. According to an ANI report, the government has issued helpline numbers for commuters to report incidents of surge pricing.
Uber justified the surge pricing as a way to get more drivers on the road. The cab-aggregator also said it is a temporary inflation and riders are notified of the excess fare before taking the ride. In addition to showing the surge prices, customers are required to type in the multiplied value to confirm they are accepting the surged fares.
"Consumers always have a choice to take a surged trip. Not surging is saying citizens shouldn't have the option," Bhatia said. "Not surging is saying we should be just like a taxi and be unreliable when people need us most. These are outcomes that take choices away from the consumer and make it harder to get around cities - these are outcomes that we put a lot of hard work in to avoid so that at least you have the choice if you want one."
Uber faced similar resistance from the Karnataka government, which had imposed a ban on surge pricing earlier this month. Uber opposed the ban by submitting its objections with the state's transport department. Transport Minister Ramalinga Reddy had said that the government would impose tougher laws to avoid any violation of the policy.
Uber's chief rival, Ola, has expressed support for Delhi's odd-even rule with the launch of a new campaign that facilitates ride-sharing option without surge pricing. The cab aggregator said it met 100 percent demand using CNG vehicles and the company has been rapidly expanding its CNG fleet. Ola said it has over 26,000 CNG vehicles on its platform and has reserved Rs. 200 crore to push CNG adoption in the region.
"To make government's Odd Even initiative a success, Ola has temporarily pulled out Peak Pricing in Delhi NCR," Deep Singh, Ola North business head, said in an email statement. "We have also rolled out an on-ground campaign where volunteers are spreading the message of ride-sharing and car-pooling in support of the scheme. Ola remains committed to a clean and green Delhi NCR while it enables sustainable transport solutions for the citizens in the region."