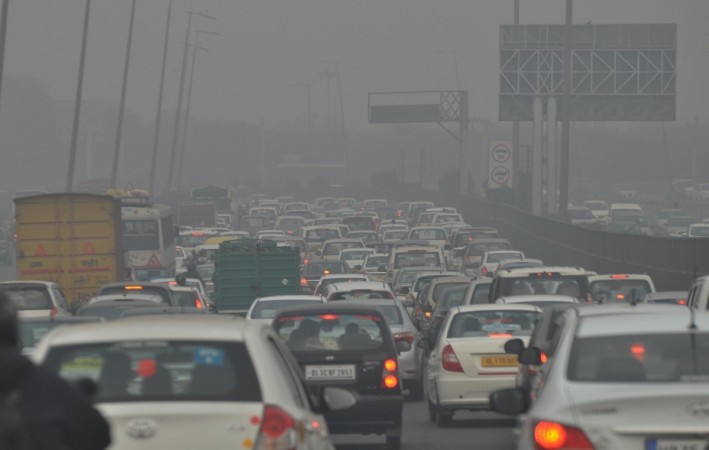 The second phase of the odd-even vehicle scheme in Delhi began on Friday, April 15. The rule allows odd-numbered private cars to ply on odd days and even-numbered vehicles on even days. Delhi residents will have to abide by the rule on all days except Sundays till April 30.
Vehicles carrying school students have been allowed by the Delhi government to ply on capital roads on all days. Others exempted from the rule include women, VIPs, CNG cars, medical emergency cases and cars carrying disabled persons. The notification from the Aam Aadmi Party (AAP) government said that violation of the odd-even rule will result in a fine of Rs. 2,000 under the provisions of sub-section (1) of section 194 of Motor Vehicles Act, 1988.
Delhi Chief Minister Arvind Kejriwal tweeted on Friday, "Odd even starts today. Lets all join hands and resolve to make it a success [sic]."
To the smooth implementation of the scheme, the government has planned to deploy 5,000 civil defence volunteers, 400 ex-servicemen and 2,000 traffic police personnel, the Indian Express reported. Transport Minister Gopal Rai said the Delhi Metro Rail Corporation (DMRC) had added two more trains to cater to the massive rush.
The scheme has been introduced to curb rising pollution in the capital city and to reduce traffic on the roads. In the second phase, Delhi Pollution Control Committee will monitor the impact of the scheme on Delhi's air quality at 119 locations.
The first phase of the odd-even scheme was held between Jan. 1 to 15 in Delhi.