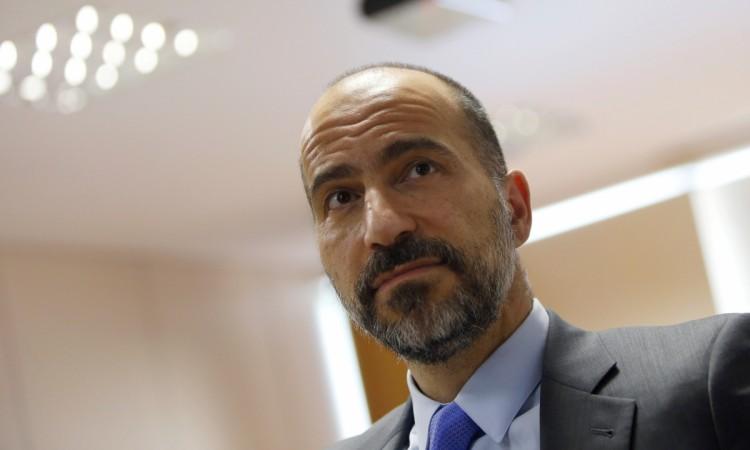 Uber is having a tough time in Southeast Asia and the ride-hailing giant is slowly curtailing its operations in the region to boost fledgling growth.
The San Francisco, California-based company saw its losses mount to $4.5 billion in 2017, from $2.8 billion the previous year.
But financial woes aren't the only trouble for Uber, the most highly valued venture-backed company in the world.
SoftBank Group-backed Uber have had issues with some local regulators, including more recently in the Philippines, and seeing a slew of exits by senior executives in Indonesia, Malaysia, Vietnam and India.
The company has already merged its Chinese business with Didi Chuxing, a ride-sharing giant which has funded several of Uber's competitors.
Uber CEO Dara Khosrowshahi last week said that the company could turn profitable if it cut costs of its business such as operating in developing markets.
"I'm pretty darn confident that we can turn the knobs to get this business, even on a full basis, profitable if we wanted to," Khosrowshahi said at the Goldman Sachs Technology and Internet Conference in San Francisco.
"Where we are now as of Q4 is the developed markets, the contribution from the developed markets, essentially pays for the overhead of the business, alright," Khosrowshahi explained.
"Now, I include two things. And they're a lot of money for those two things: One is the amount that we are investing in developing markets, that's a significant negative but that is an optional investment for us. By the way, we think it should be on, it's going to be on for a while, right? That gets us negative," he said.
His comments hint at the fragile state of Uber's business as it tries to establish itself in places like India, where local rival Ola is winning the market share.
Khosrowshahi, however, has affirmed his commitment to India despite competition and regulatory hurdles.
"We will actively invest in India and Latin America that have huge growth ahead of us," Khosrowshahi told reporters during his first trip to the country to participate in the Economic Times Global Business Summit.
India remains Uber's largest market outside of the U.S. and the company employs nearly 3 lakh driver partners in 29 cities across the country.