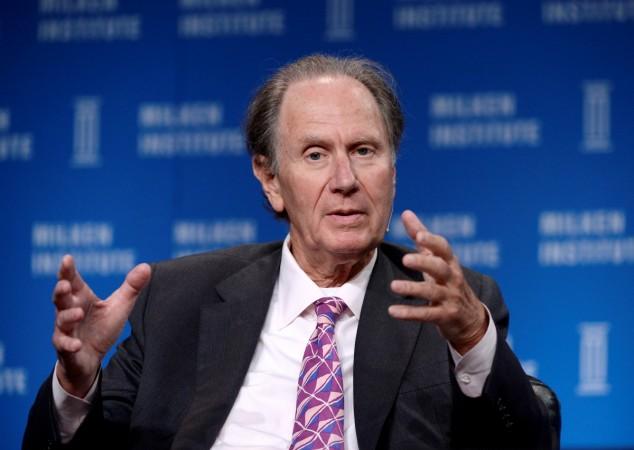 Uber Technologies Inc. has been in the eye of the storm for a while now with its people having a knack for making inappropriate comments and offending people within the organisation and outside. After the firm's CEO Travis Kalanick created quite some frenzy with his "Miami Letter," here comes Uber's director David Bonderman's comment along with his resignation.
Bonderman resigned on Tuesday, June 13, after he attempted a joke on women during a company meeting to discuss the culture in the company earlier in the day. His resignation comes into effect Wednesday, June 14.
When board member Arianna Huffington explained that one woman on the board often led to more women joining, Bonderman had a weird and sexist retort. "Actually, what it shows is that it's much more likely to be more talking," he said, according to the New York Times.
Evidently annoyed by the comment Huffington then said: "Oh, come on, David" and explained to the others that Bonderman too will have a lot of things to say.
However, the Uber director seems to have understood the seriousness of the issue and later apologised to the employees through an email, along with a personal apology to Huffington. "I want to apologize to my fellow board member for a disrespectful comment."
Bonderman then stepped down from the position of director and reiterated that what he said was "careless, inappropriate, and inexcusable." It was "the opposite of what I intended but I understand the destructive effect it had, and I take full responsibility for that," he said.
"I do not want my comments to create distraction as Uber works to build a culture of which we can be proud. I need to hold myself to the same standards that we're asking Uber to adopt. Therefore, I have decided to resign from Uber's board of directors, effective tomorrow morning," Bonderman added.
Post Bonderman's resignation, Huffington added that it was the right thing to do and said that she was glad Bonderman had taken the step.
Just a few days ago, Kalanick's "Miami Letter" had emerged online kicking up quite a storm among readers. The letter is, in fact, the last thing one would expect in their mailbox, especially from a boss. Titled "URGENT, URGENT - READ THIS NOW OR ELSE!!!!!," the letter reads pretty much like an R-rated rule book for a Florida's Shore Club trip that the employees were supposed to take. The letter also says: "You better read this or I'll kick you're a**," according to Recode.
While a lot of companies are said to send out emails warning their employees before such trips, the particular one is making news for its language.
Also, the website reported that the letter is now in the possession of law firms Perkins Coie and Covington & Burling that are working on corporate misbehaviour at Uber.