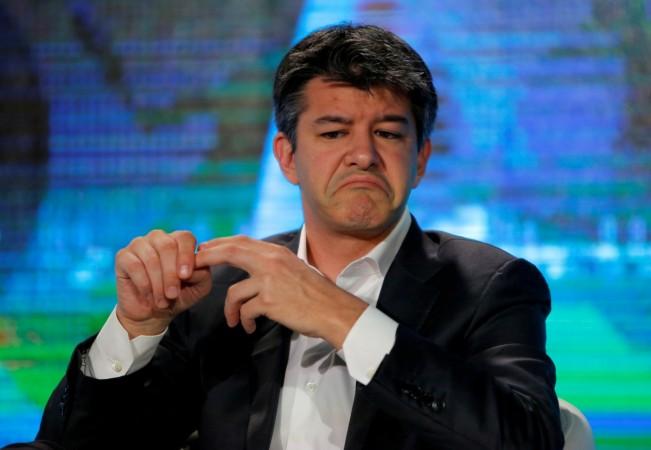 Uber CEO Travis Kalanick loves the limelight, at least that's what it looks like. After he made news in March thanks to a video in which he can be seen having a heated argument with a driver of the company, he has now kicked up a storm as a letter he wrote to his employees in 2013 has emerged online.
The letter, which the Uber employees call the "Miami Letter," is, in fact, the last thing one would expect in their mailbox, especially from a boss. Titled "URGENT, URGENT - READ THIS NOW OR ELSE!!!!!," the letter reads pretty much like an R-rated rule book for a Florida's Shore Club trip that the employees were supposed to take. The letter also says: "You better read this or I'll kick you're a**," according to Recode.
Listing out a number of dos and don'ts, the letter tells Uber employees to only have consensual sex and not throw kegs off the building. "Have a great f***ing time. This is a celebration! We've all earned it," the letter adds. He also goes on to explain how bad the transportation system in Miami is.
"Do not have sex with another employee UNLESS a) you have asked that person for that privilege and they have responded with an emphatic 'YES! I will have sex with you' AND b) the two (or more) of you do not work in the same chain of command. Yes, that means that Travis will be celibate on this trip. #CEOLife #FML," he added in the letter.
While a lot of companies are said to send out emails warning their employees before such trips, the particular one is making news for its language.
Also, the website reported that the letter is now in the possession of law firms Perkins Coie and Covington & Burling that are working on corporate misbehaviour at Uber.
While this letter may add fuel to fire, Kalanick is said to be proud of it and is often heard talking about it. However, emails seem to have been toned down later and a mail sent to Uber employees going to Las Vegas by the policy and communications head asked them to be discreet and respectful towards the hotel staff.