The United Arab Emirates (UAE) government at the India-UAE strategic conclave 2018 proposed a concept to build a 2,000-kilometre long underwater rail network connecting Mumbai and Fujairah city, travelling at speeds of up to 1,000 km/h. At that speed, the journey should take only about 2 hours.
The announcement was made by Abdulla Alshehhi, Managing Director and Chief Consultant of National Advisor Bureau Limited at the conclave that took place at Abu Dhabi, this November. The plan was presented before an elite gathering of industrialists and business leaders and has left people astonished.
Alshehhi, said that the rail corridor project by the Arab Emirates aims to amplify bilateral trades with India. The idea is to connect the city of Mumbai, India and Fujairah, UAE via ultra-speed floating trains, the total network of the proposed railway will be around 2,000 kilometres long.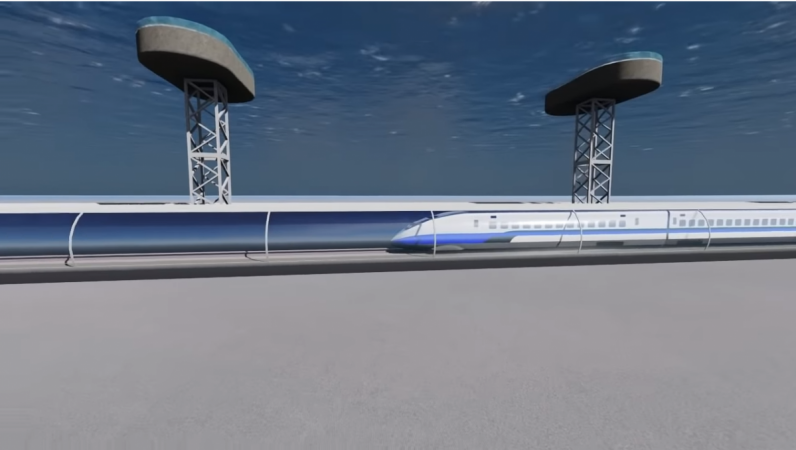 "This is a concept. We plan to connect Indian city of Mumbai with Fujairah through ultra-speed floating trains. The project aims to boost bilateral trade. There will be an export of oil to India from Fujairah port and import of excess water from Narmada River, north of Mumbai. In addition, other GCC partners can also improve export and import," said Alshehhi, reported Khaleej Times.
Alshehi said that there are several aspects that should be taken into consideration before implementing the project and a feasibility study would be done before starting the project.
UAE has been a breeding ground for many modern technologies and start-ups, from driverless to flying vehicles, the country has showcased many technological advancements in the last few years; the Hyperloop being one among them. it is a passenger capsule that, when completed, will make it possible to travel between Dubai and Abu Dhabi in just twelve minutes.
Apart from UAE, China also proposed an underwater connection with Russia, Canada, and even the USA in future. India has also initiated a high-speed rail corridor between Mumbai and Ahmedabad.