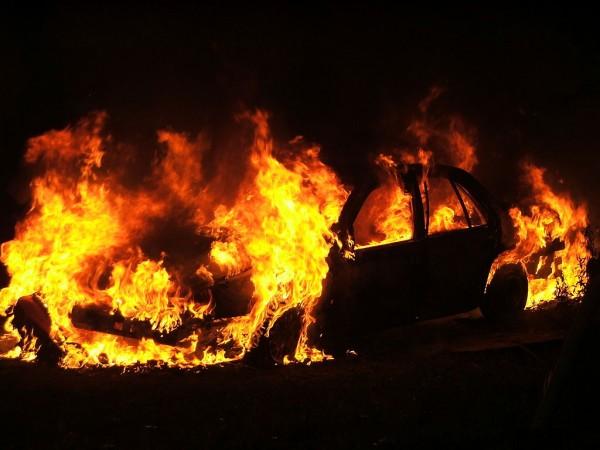 A driver and a passenger were burnt alive inside an Ola cab in the wee hours of Sunday after a speeding truck rammed into them from behind on the Delhi-Gurugram expressway.
The incident took place at around 3 am in Delhi's Rajiv Chowk. While the driver has been identified as a 28-year-old Manpreet Singh, the identity of the passenger is yet to be established.
Passers-by tried their best to save the car's occupants
According to an eyewitness named Vishram Gujjar, the car had entered the expressway from the service road, when suddenly applied brakes. The truck which was already on the expressway rammed into the rear of the Maruti Swift car, reported The Hindu.
The eyewitness also said that he heard screeching sound of brakes and the car going up in flames due to the impact of the collision, following which the truck driver fled the spot.
"The Maruti Swift car was equipped with CNG kit. It caught fire soon after a truck hit it from behind. The impact of the accident was such that the car tumbled many times on the road before coming to stop," India Today quoted Ravinder Kumar, PRO of Gurugram police as saying.
Unfortunately, the occupants of the car could not escape, as the fire had activated the car's central locking system. Passers-bye tried to pull out Singh and the other victim but failed as it was engulfed in flames.
"The entire car was burnt. We could barely identify the dead. The car has been seized and will be sent to the forensic lab. Its manufacturer may also be asked to help us in the probe," said an officer, reported The Times of India.
Sub-Inspector Manoj Kumar said that Singh had attached his car with cab aggregator Ola several months ago and would operate mostly at night.
The sub-inspector also added that as the booking was not in the name of the person who was actually traveling in the cab, they have still been able to identify him.
Meanwhile, a case of death due to negligence and rash driving has been registered at Sadar police station.