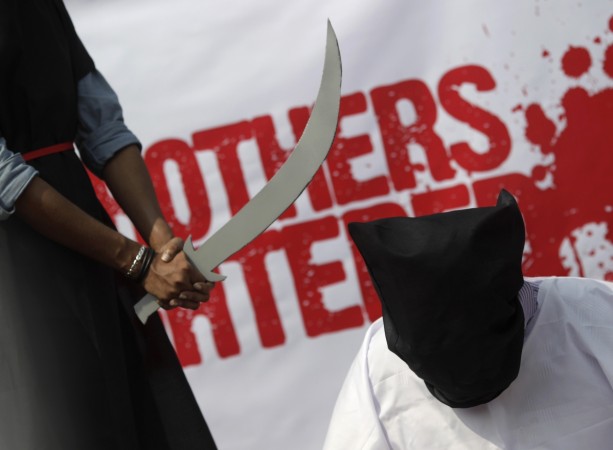 Two sets of siblings were reportedly beheaded on Monday for smuggling large quantities of marijuana into Saudi Arabia, according to reports.
The official news agency, Saudi Press Agency, identified the men as two sets of brothers - Hadi and Awad al-Motleq, and Mufarraj and Ali al-Yami, according to Agence France Presse.
The brothers were sentenced to execution after they were caught attempting to smuggle cannabis into the country. The Saudi men were beheaded in the country's southwestern city, Najran, on Monday.
The interior ministry confirmed the execution, but did not give out any other information related to it.
The recent execution brings the number of killings to 17 in just two weeks in the country, Rights watchdog Amnesty International reported. Amnesty termed the execution as "disturbing recent surge in the use of the death penalty" and also said the authorities in the country should halt this capital punishment.
"The recent increase in executions in Saudi Arabia is a deeply disturbing deterioration. The authorities must act immediately to halt this cruel practice," Said Boumedouha, Deputy Director of Amnesty International's Middle East and North Africa Programme, said in a statement.
"The death penalty is always wrong, and it is against international law to use it in cases involving non-lethal crimes and where evidence used to convict the person is based on 'confessions' extracted as a result of torture."
After the end of holy month, Ramadan, in July, there has been increase in the number of execution in Saudi Arabia. In two weeks from 4 to 18 August, 17 executions were announced compared to 17 confirmed executions between January and July 2014, according to Amnesty.
Last year, the country executed al least 79 people and this year they have executed 34 people till now.
In Saudi Arabia, death penalty is given in cases including rape, murder, apostasy, armed robbery, adultery, witchcraft and drug trafficking.