A two-month-old baby boy died due to suffocation while being trapped inside an ambulance. He was being taken to a hospital from Delhi to Raipur for a heart surgery when the incident happened.
The baby was to undergo a cardiac surgery at a hospital in Raipur. After arriving at the railway station, the father of the infant called Sanjeevani Express, an ambulance service provided by the government.
According to a media report, when they reached Dr. Bhimrao Ambedkar Memorial Hospital at Raipur, the doors of the ambulance jammed. Initially they called a mechanic to open the door, but the door remained stuck.
The baby's father, Ambika Kumar, said that he wanted to break the windows of the ambulance. The staff, however, ignored his request and even warned him, saying that the vehicle is a government's property and should not be damaged.
"I was urging them to break the door or a window since my kid had a cardiac problem but my efforts went in vain," said the father to Hindustan Times.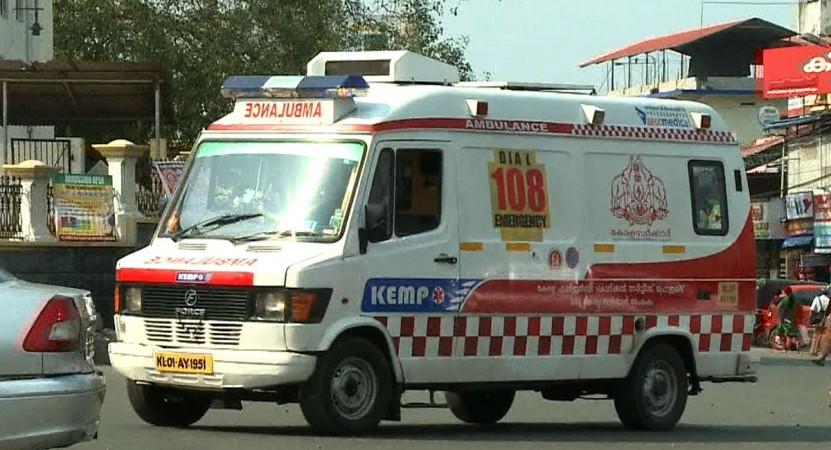 The distraught parents of the baby reportedly struggled for two hours to try and save their child but he died inside the vehicle.
The spokesperson of the company, Emergency Management and Research Institute, that runs the ambulance service in Chattisgarh, has denied the allegations saying "the infant was already dead before reaching the hospital."
"When the ambulance reached Ambedkar hospital, its door got stuck for a few minutes. The technicians then took the baby out of the vehicle through a window," added the spokesperson.
The parents of the infant did not lodge any complaint against the ambulance service provider, said a police official. He said, "The condition of infant was already critical and believing that the death as a 'fate', the parents of the infant did not approach police for lodging a complaint."