Even as Punjab is reeling under rampant drug abuse, political leaders started fighting over who should be taking the dope test to prove that they were not into narcotics. BJP leader Subramanian Swamy has openly accused Congress president Rahul Gandhi of taking cocaine. However, the baseless allegations against Gandhi did not go down well with his supporters.
Why Rahul Gandhi's name got involved in the fray
On Thursday (July 5), Punjab Chief Minister Amarinder Singh ordered a mandatory dope test for all government employees, including police personnel.
While the bureaucrats slammed Singh for sparing his legislators from the medical test, Union Minister Harsimrat Kaur Badal of Shiromani Akali Dal and BJP leader Swamy accused Congress president Rahul Gandhi of taking drugs.
According to Badal, a dope test is a good idea and Rahul Gandhi should be the first person to take it. "Dope test is a good idea. It should start from top. Firstly, the Congress President should undergo a dope test. He firstly said that 70 percent youth in Punjab are under drug menace. He needs to clear the test first and then let it apply to others," Republic quoted Harsimrat Kaur Badal as saying.
Congress leader Charanjit Singh Channi was quick enough to respond to Badal's accusations and said that her husband Sukhbir Singh Badal should undergo dope test first.
Soon Swamy joined the fray and echoed Badal's opinion about Rahul.
"Rahul Gandhi certainly takes narcotics, especially cocaine. He will surely fail a dope test," he told news agency ANI.
"I welcome her [Harsimrat] statement. The person she is referring to is none other than Rahul Gandhi. It was he who said 70 percent Punjabis are drug addicts," the Rajya Sabha MP added.
Twitterati jumps to Rahul's rescue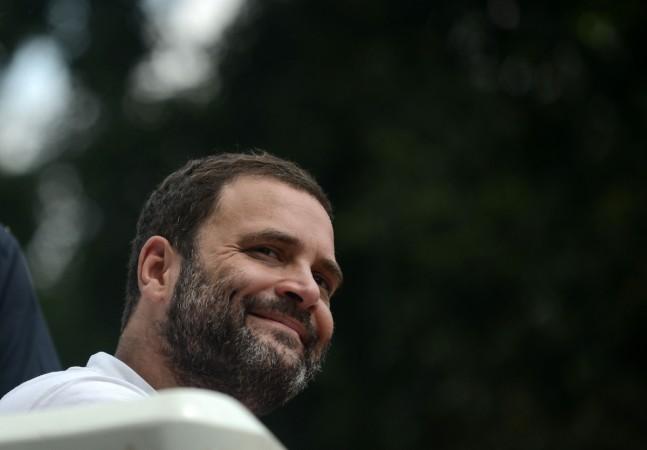 Though Rahul Gandhi has not commented on the issue, a section of people on Twitter have slammed Swamy over the allegations.
This is case of fake news or rumour spreading, author is SSwami, when unable to answer to question by RG Congress & other political parties independent inteligencia divert the narrative by turning guns on questioner himself. That too worst kind of abuse.

— Naresh Jain (@ncjain50) July 6, 2018
Swamy Ji Ka Dimag Satak Gaya Hai..
Isliye Hi Iski Apni Party Wale Bhi Iski Nahi Sunte.

Waise Bhi Jab Hathi Chalte Hai To Sadak Mein Jaha Taha Bhokane Ki Aawaj Aati Hi Hai Na.
Ab Ye Batane Ki Jarurat Hai Kya Ki Kaun Din Bhar Har Kisi Mamle Mein Bhok Raha Hai.

— Arun Kumar Gupta (@01051995Arun) July 5, 2018
Rahul Gandhi should come forward & take a dope test to prove him wrong ?

— rohini (@rohinikulkarni6) July 5, 2018
Swamy thinks all BJP ministers are drug free watch out if tests are done on entire BJP minsters too including Tadipaar ?????

— VIRESH SINGH (@viresh1211) July 6, 2018