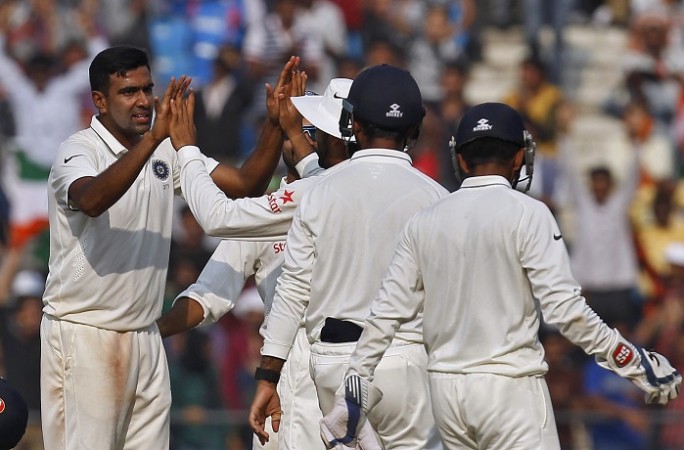 India showcased an all-round performance against West Indies in the first Test of the four-match series in Antigua. The Virat Kohli-led India outclassed a struggling West Indies side with ease as the former thumped the latter by an innings and 92 runs. Also, this was India's biggest win outside Asia.
R Ashwin was adjudged the man of the match for his all-round heroics. Two former Indian cricketers had achieved the feat of scoring a century and taking a five-for in the same Test before Ashwin - Polly Umrigar and Vinoo Mankad -- but the all-rounder is the only one to do have done it twice.
Virat Kohli had enforced the follow-on and in the second innings, and the West Indies batsmen could not handle Ashwin's spin.
Ashwin finished with career-best figures outside India, of 7 for 83, in the second innings on Sunday. Ashwin became the only Indian cricketer after Subhash Gupte, who had figures of 7 for 162 back in 1952, to pick up seven wickets on the West Indian soil.
Virat Kohli's double hundred, Indian seamers Mohammed Shami and Umesh Yadav's dominance, Wriddhiman Saha's seven dismissals behind the stumps, Ashwin's century and a seven-wicket haul in the second innings - it all happened in the first Test match of the series against West Indies in Antigua.
Twitter could not stop praising India after their victroy. Here are a few of the tweets.