The whole perk of being a twin is not having to do things for your sibling out of a consideration for the age difference. Yet the whole sharing a birthday thing might come off at a disadvantage too!
But these twins are going to miss out on both as they were born in different years, months and days; even though they are just twenty minutes apart.
Also read: Baby born with 'parasitic penis' attached to his back becomes one in a million occurrence!
Joaquin and Aitana de Jesus Ontiveros were both due to arrive January 27, 2018. But as fate would have it, at 7 pm on New Year's Eve, their mother Maria went into premature labour. The babies were born healthy and hassle-free, with the only wow-factor about their birth being the timing.
That's right, the miracle birth involved the pair of twins – a boy and a girl, arriving on either side of the midnight in California's Delano Regional Medical Center.
As Daily Mail Online reported, Joaquin, was born 5lbs 9oz at 11.58 pm on December 31, 2017, while his younger twin, and officially baby sister Aitana, was welcomed at 12.16 am on January 1, 2018, weighing 4lbs 10.8oz.
So much for having to share everything – from possibly similar facial features and genes to their parents' attention, they will, in fact, not share any bit of their birthday. Neither day, nor month, and not the year either, for sure!
The unlikely event of a birth like this also gifted their parents the chance to take home more than $3,000 worth of baby supplies that were donated to the hospital by local community groups. Maria and her husband, both are farm labourers and parents to three daughters as well.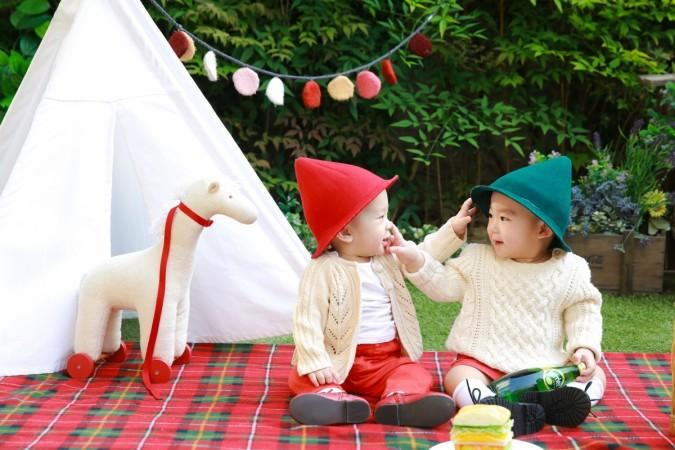 A spokesperson told Daily Mail Online on Monday that both the babies and their mother are healthy to go home to Earlimart, a small neighbourhood between Fresno and Santa Barbara, after what was a night filled with surprise and emotions.
Also read: Meet Beyonce's twins Sir and Rumi Carter in first ever photos leaked online!
"It was definitely a surprise! The whole family feels humbled and blessed and excited," the spokesman shared. "When they realized they were going to be in the hospital over New Year's Eve, the family planned to celebrate at midnight in the break room. "But then it turned out Maria was in labour, which was a surprise."
While an incident like this is extremely uncommon, a year ago, four such twin births were recorded in the US -- in Georgia, Utah, Arizona and San Diego in California. And the year before, there was just one, but it was in San Diego as well.