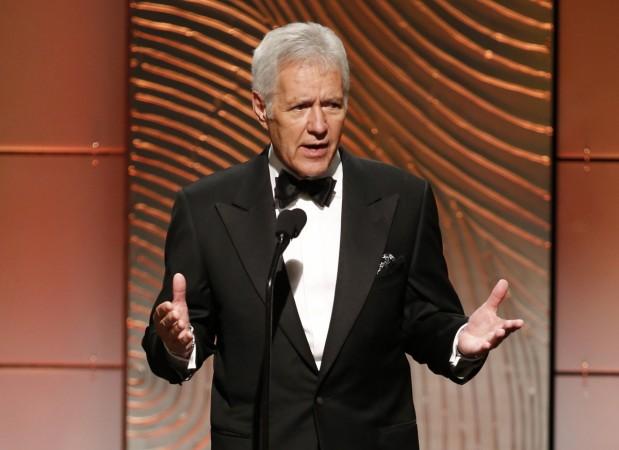 The Canadian-American television personality Alex Trebek has faced a negligence lawsuit over an alleged dog attack. Hanna Ketai, who filed the case in Los Angeles Superior Court on Tuesday, said that a 'large black dog' that belongs to the 77-year-old man, chased her 'suddenly and without warning'.
The woman told The Wrap that the incident took place when she was walking her own dog in Studio City, California. Ketai ended up hurting herself by falling down on the street in an effort to avoid the dog from chasing her. But, when she looked up, she saw a massive SUV was coming in her direction. Fortunately, Ketai was saved by a passerby.
The lawsuit stated that she "was injured about the body and its members and was rendered sick, sore, lame and disabled, and was injured in health, strength and activity, a portion of said injuries being permanent." Thus, she sued the Canada native for the damages caused due to the attack.
However, Trebek is not the only TV personality who has been slapped with such lawsuits. Martin Scorsese, the Oscar-winning film director, has also had to face such cases.
Page Six reported that a Bronx woman had sued the filmmaker in April after his dog named Desmond bit her in September 2015 outside his home.