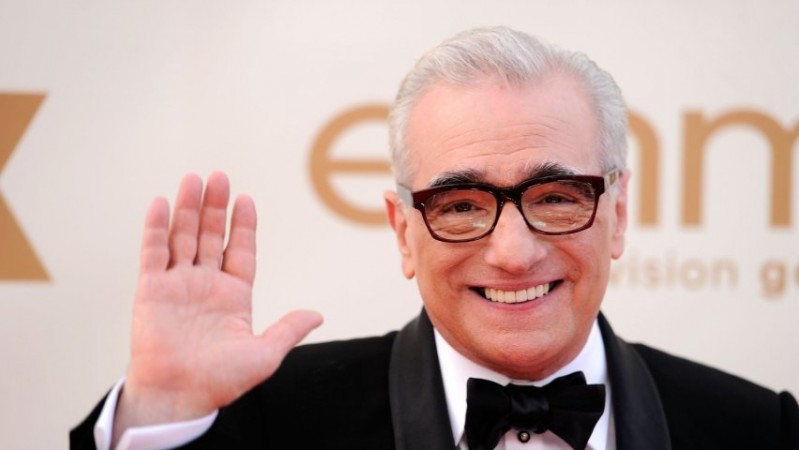 The production of Martin Scorsese's upcoming film The Irishman is underway. With a stellar cast of Robert De Niro, Al Pacino, Joe Pesci and Ray Romano, the Hollywood director is currently filming the gangster movie in and around New York City.
Also read: New Fifty Shades Freed trailer promises more BDSM actions between Ana and Christian
Right now, the biggest question is whether or not the movie will be released on the big screen. And, the answer is — Netflix is keeping mum about the entire idea as the company's head of film publicity, Julie Fontaine, recently told Variety, "It's premature to say anything at this point."
Considering Scorsese as a cinephile, who has been cutting his teeth in filmmaking business for more than 50 years, the movie might get a theatrical release. But in that case, the movie will certainly release in theatres and on Netflix on the same day.
The movie is slated to be released in 2019. And, as noted by Variety, "Scott Stuber, Netflix's film division chief, has assured Scorsese that the film will have a minimum two-week theatrical window," so that it would at least match the qualification criteria for Oscar contention.
Previously, Noah Baumbach's The Meyerowitz Stories and Bong Joon-ho's Okja both released in theatres on the same day as on Netflix.
The Irishman, which revolves around the true story of alleged hit-man Frank Sheeran, will be portrayed by none other than Robert De Niro. De Niro's character is needed to look younger as a part of the flashback in the film and because of the special effects required creating that look; the film needed a bigger budget than $100 million.
"We quickly realized that Marty and De Niro really thought that the ageing process was going to be a very important aspect of this film," Producer Gaston Pavlovich told Variety. "The traditional [business] model was not going to work with this new vision of the project, and that's when we entered conversations with Netflix."
Hence, Paramount Pictures withdrew from the movie because of its hefty budget. Also, it is one of the most expensive movies directed by Scorsese.
Pavlovich explained that The Irishman "just could not have been done" without the involvement of Netflix. The budget is now at $125 million and "could go over that."
However, Pavlovich refused to further discuss the possibility of the movie's theatrical release.
"The market and the dynamics of the market would not give us the possibility...to risk that amount when all our data was telling us that it [the money] was not going to come back," Pavlovich said.
"We would have had to do a box office similar to 'The Wolf of Wall Street,' or even better than that, to have something even close to a return. And that movie had Leo DiCaprio and sex, drugs, and rock-n-roll....This is different, and Marty knew it."