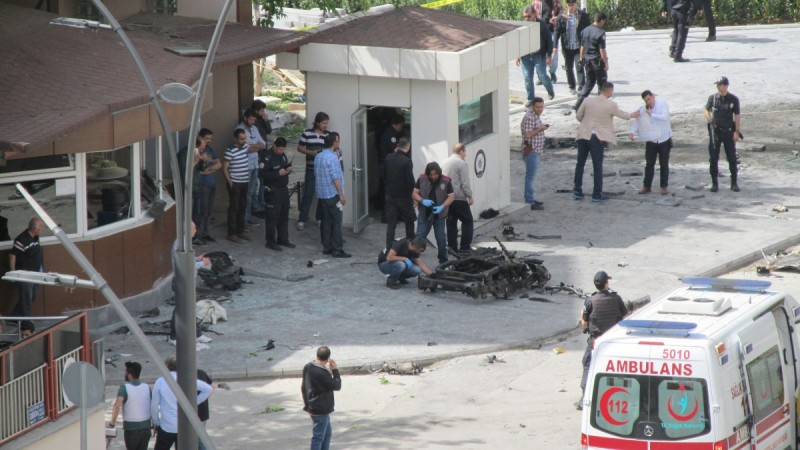 At least four people were reportedly killed and several others injured in attacks near Turkey's southeast border with Islamic State-held Syrian territory on Sunday. While a police officer was killed in a car bomb blast in Gaziantep, three soldiers died in armed attacks in Nusaybin town.
The bomb attack in Gaziantep took place at a police headquarters, injuring 13 people, including nine police officers, Reuters reported, citing CNN Turk broadcaster footage.
Gunfire was also reportedly heard from the site of the explosion. Ambulances and fire tenders were rushed to the spot.
No group has claimed the responsibility for the attack as yet.
The attack in Nusaybin town was carried out by the Kurdistan Workers Party (PKK) members. At least 14 soldiers were also injured when the PKK militants attacked them during a military operation, according to Reuters.
Several attacks, including suicide bombings, have taken place in Turkey over the past months. Two bombings in Istanbul was believed to have been carried out by the members of the Islamic State group. Clashes between the government forces and outlawed PKK have also escalated since a truce fell apart in July.