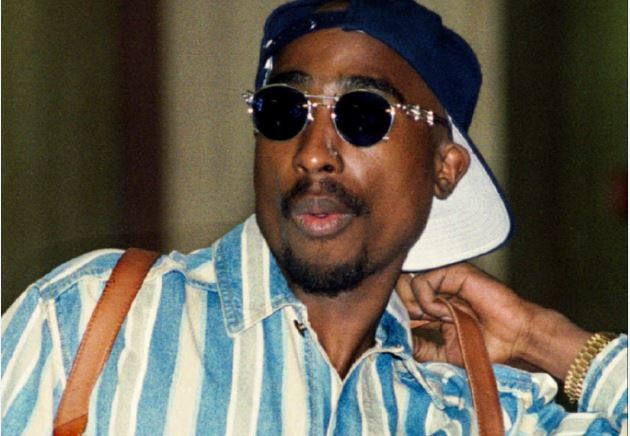 A rare collection of rapper Tupac Shakur's (2Pac) personal items are up for sale and that includes his never-seen-before nude photo. The uncensored image of the rapper is available at Gotta Have Rock and Roll online auction site.
The bidding of the nude photo will begin at $15,000. His ex-girlfriend reportedly took the photo in 1990 at a house party. The nude photo shows Tupac pulling down his trousers and showing his crotch and his friend pointing at it.
"This nude photograph of Tupac was taken in 1990 at a house party in Marin County. Always the showman (and jokester!) Tupac would, on occasion, drop his pants when least expected and catch his friends by surprise," his ex-girlfriend, who chose to remain anonymous, told Page Six.
"On this particular night, when my camera was about to go off taking a group shot, he did it again! I told him I was going to zoom in if he didn't move fast and yank his pants up, but he just grinned at me and didn't budge. Flash! These singular photos capture the playful, spontaneous and uninhibited side of Tupac."
The nude photo is on sale along with his death certificate, personally worn Grillz, bandanas, a blood-covered sweatshirt from the movie Above the Rim and handwritten letters.
"I'm pretty excited for many reasons, it's the biggest and most important collection of Tupac material ever to come up for auction. We have handwritten letters and lyrics, unreleased recordings no one has ever heard, to jewellery, his death certificate and more, we have a tremendous amount of Tupac material," Ed Kosinski, co-owner of Gotta Have Rock and Roll, said.
"We also have Tupac's only nude photograph with copyright too, then many other incredible items. We have contracts that Tupac had to sign in prison to personal letters sent to a girlfriend while he was in prison."