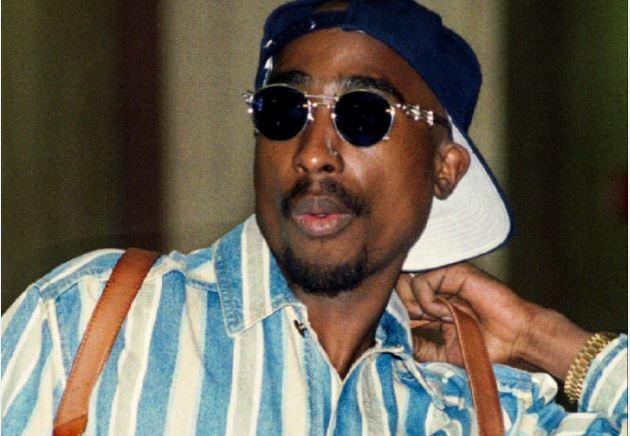 Rapper Tupac Shakur (2Pac) is dead, but the conspiracy theories refuse to die down. A new theory is doing the rounds that the rapper is still alive and is living in the East African country of Somalia.
Daily Star reported that someone had seen the rapper in Somalia along with the Outlawz rapper Yaki Kadafi, who was killed in November 1996. The publication quoted a post written by a man named Suldaan Mehdi.
"I've seen Tupac and Kadafi way after their said deaths – in Somalia. I've seen them both alive. I was in a car and they were heading in the other direction. Kadafi was doing some kind of hand signals – he looked kind of funky. I saw them alive way after their said deaths," the post read.
Tupac was gunned down on the night of September 7, 1996, in Las Vegas. He was immediately taken to a hospital where he died six days later. Last year, Tupac's death certificate was auctioned and it revealed that 2Pac was shot twice in the chest, once in the arm, and once in the thigh. The certificate also revealed that he died at around 4.30 pm local time on September 13, 1996.
However, several fans believe that the rapper faked his death. In June 2017, a video had surfaced online that claimed that a private investigator named Mak found out that the rapper lived in Cuba.
"Mak was held by the Cuban police for 24 hours and all his reports, video equipment was seized, but before they did that he sent one last email," the message in the video read.
The video showed a photo that claimed that the rapper was waiting for his car from the garage. The photo was blurry and hence the face of the man was not clear.
However, police officer Chris Carroll, who was present on the night Tupac was shot said that the rapper is dead.
"Tupac is dead. I saw him lose consciousness and lose his life 20 years ago. I still find it astonishing that fans and people believe that Tupac is alive. This new video does nothing to change my mind. There are look-alikes all over the world and this may be another one or a hoax," Carroll told Mail Online.