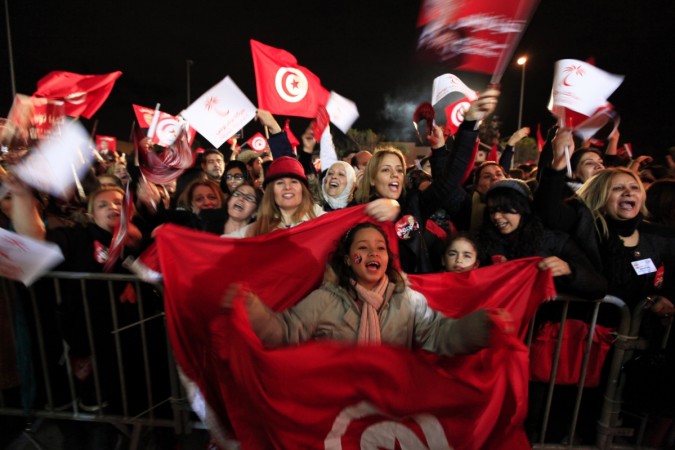 In Tunisia's first direct prudential elections since claiming independence from the French rule in 1956, the anti-Islamist Nidaa Tounes' leader Beji Caid Essebsi has been declared the winner.
Tunisians voted in the landmark elections that heralds democracy in the troubled African country on 21 December, Sunday. Tunisia, infamous as the birthplace of the Arab Spring, has found a leader in the anti-Islamist leader and veteran politician, 88-Year-Old Essebsi, with exit polls suggesting 55.5% majority, reported BBC.
Soon after the polls had closed, the former parliament speaker went amidst 2,000 supporters who had gathered outside his campaign headquarters shouting "Long live Tunisia!" and announced that he had won by a clear margin. In the televised announcement, Essebsi said, "I dedicate my victory to the martyrs of Tunisia... I thank Marzouki, and now we should work together without excluding anyone".
Sixty seven year old Moncef Marzouki, Essebsi's rival and the incumbent president is a human rights activist, who was forced into exile by the Ben Ali government. Marzouki has been the acting president since 2011 and is a leader of the Islamist Ennahda party, representing them in the Tunisia election 2014.
Marzouki and his supporters are unconvinced about anti-Islamist party's win, as the official results are yet to be released. Refusing to concede with the defeat, Marzouki's campaign manager, Adnen Monsar said "nothing is confirmed so far" and that the victory claim was "without foundation".
Undeterred, however, jubilant supporters of the Nidaa Tounes, also known as "call for Tunisia" took to the streets of the capital in celebration, chanting "Beji President!" Nidaa Tounes is a secularist political party founded by after the post-revolution 2011 elections and is self-described as a "modernist" party.