Actress Tunisha Sharma, the 24-year-old television, allegedly died by suicide on the set of the TV serial 'Ali Baba: Dastaan-E-Kabul' in the Vasai area of Maharashtra's Palghar on the eve of Christmas. The young actress was found hanging inside the washroom of the set.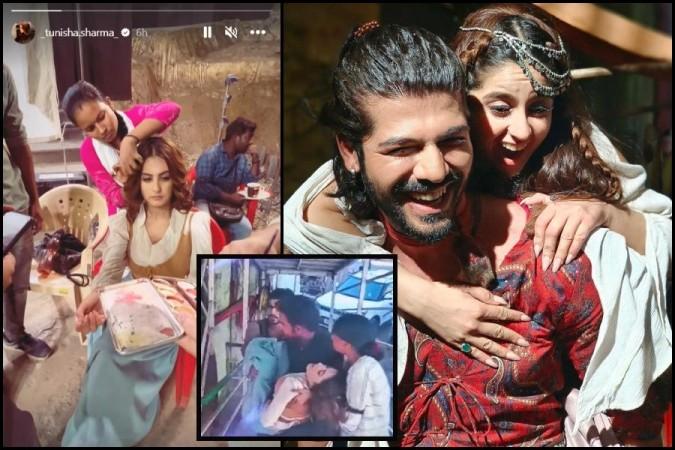 Sheezan was later arrested on charges of abetment of suicide
Tunisha's co-star and boyfriend Sheezan was arrested on December 25, 2022, right after Tunisha Sharma's mother Vanita claimed that Tunisha's then-boyfriend Shehzaan was the reason for her daughter's untimely death. Tunisha's mother Vanita then filed a complaint against him for allegedly abetting her daughter's suicide.
Since then, the actor was in jail. On Saturday, March 4, 2023, the Maharashtra court granted bail to actor Sheezan Khan in the Tunisha Sharma suicide case. The court has granted bail to Sheezan on a bail bond of Rs 1 lakh.
Mumbai | Television actor Sheezan Khan accused and arrested in television actress Tunisha Sharma's suicide case granted bail on Rs 1 lakh surety bond by Vasai court, asks Khan to submit his passport.

— ANI (@ANI) March 4, 2023
According to ANI, Sheezan Khan was granted bail on Rs 1 lakh surety bond by the Vasai court. Also, he is asked to submit his passport. District Judge RD Deshpande hear the bail application.
Khan was in a relationship with 21-year-old Tunisha, they broke up later
According to a complaint filed by her mother, Tunisha Sharma was in a relationship with 27-year-old Sheezaan Khan and he broke up with her 15 days before the suicide. The actor Sheezan Khan told investigators that his relationship with Tunisha lasted for three months as it didn't work out between them.
The actor also told the police during his interrogation that he and Tunisha ended their relationship as they had an age difference and their religions were also different.
Tunisha's mother had claimed that her daughter was in depression and alleged that she took extreme steps because of Shehzaan.
Tunisha Sharma had anxiety attacks in 2018
Tunisha Sharma was reportedly hospitalised after she suffered anxiety attacks a few months ago. She suffered from depression and anxiety around 2018 as well, as reported in ANI.
Tunisha Sharma's career
Tunisha Sharma was earlier also seen in the TV show 'Bharat Ka Veer Putra 'Maharana Pratap' and films like 'Fitoor' and Baar Baar Dekho.