Angelina Jolie and Brad Pitt are in the middle of an ongoing custody battle from a long time. As of now, both Brad and Angelina are focusing on their respective movie careers and taking care of their six children. A report, however, recently claimed that Angelina is reportedly hunting for her fourth husband. The bogus claim was soon debunked by Gossip Cop.
As per a report from Heat, Tomb Raider movie star Angelina Jolie is reportedly ready to start dating. Not only this, the Academy Award-winning actress has even asked her business team to find a perfect partner for her.
"She's also putting the word out in high-powered social circles. Flying solo was beneficial for a while – Ange needed to heal after the break-up with Brad. But it's been long enough now and her self-imposed exile from men is over."
If this was not enough, then the alleged source went on to say that Angelina knows a lot of people from the entertainment industry and she has put the word out.
"She hasn't felt a real spark in ages and she misses it. She'd like someone who can match her intellect, but most importantly, she needs a physical connection."
The fact-checking website, Gossip Cop debunked the claim. After assuring by a reliable source, Gossip Cop reported that the tabloid's report is fabricated as the actress' only focus is her six children and her career.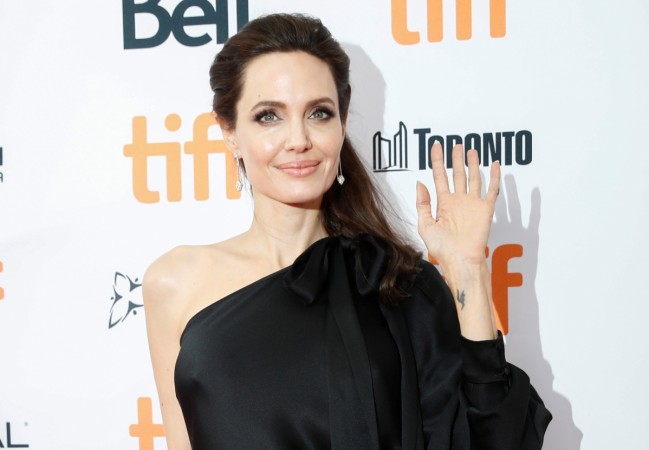 Apparently, this is not the first time when the rumors of Angelina Jolie's fourth marriage has surfaced. Back in March this year, a report from Life & Style claimed that after Brad, Angelina is ready for "husband number four." The mystery man, as per the bogus report, was a man from Britain. The magazine's cover story further talked about Jolie's marriage and how she is "so in love" with this British philanthropist.
"Her goal is to ultimately settle in London with him and the kids. She's sure husband No. 4 will be her final husband," the alleged tipster said during that time.
Even that time, Gossip Cop debunked the claims and reported back that Life & Style's source did not even provide the name of this mysterious wealthy man from Britain, and the absurd claims made are nothing but "false reporting."