Brad Pitt and Angelina Jolie's divorce is still not finalised as the duo is currently struggling over the custody of their six children. As per a recent cover story by a tabloid, Brad's children are reportedly "trapped" like prisoners in Angelina's house. The absurd report was soon debunked by Gossip Cop.
Brad Pitt and Angelina Jolie announced their official separation in September 2016. Ever since then, the former power couple from the entertainment world is engaged in a custody battle over their children. However, a report from OK! reveals that the condition is worse than anyone knows. An alleged insider revealed to the magazine that the famous humanitarian wants to make sure that all of the six children stay with her.
"Angelina is determined to come out of this on top, and that means masterminding a new war against Brad to make sure the kids stay with her."
In addition to this, the alleged tipster added that Angelina Jolie is spoiling all of her children with new toys but things are totally different behind the closed doors.
"Angelina has a team of six nannies, four security guards, and 14 lawyers indirectly tasked with keeping the kids away from Brad," added the alleged insider. "The word is she has tight security to make sure they don't try to run away. The nannies keep the kids entertained, but also report back to Angelina if they ask about their dad."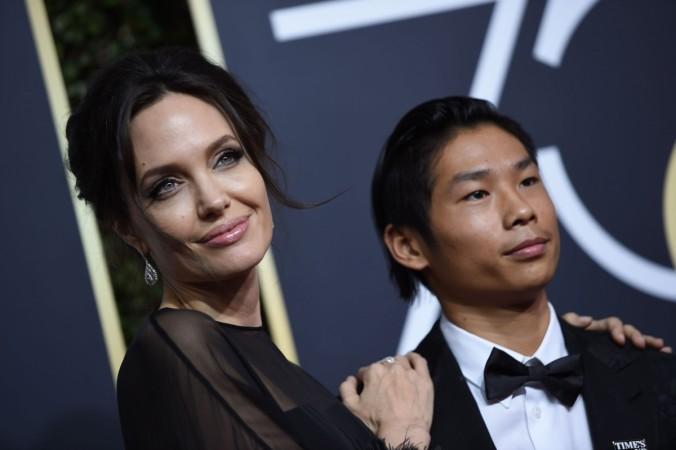 If this was not enough, then the insider goes on to add that Brad Pitt's close allies fear that his estranged wife could be telling lies about the Academy-award winning star.
However, Gossip Cop checked in with a reliable source, who told the fact-checking website that the magazine's claims are simply not true. Despite the claims, Angelina Jolie is not treating her children like prisoners in their house. At the same time, the Changeling movie actress is not trying to convince the kids to choose her over their father.
After announcing their separation, both Angelina Jolie and Brad Pitt are focusing on their respective projects and taking care of their children. It was recently reported that even her separation, Jolie continues to support the "reconciliation of the children with Brad."