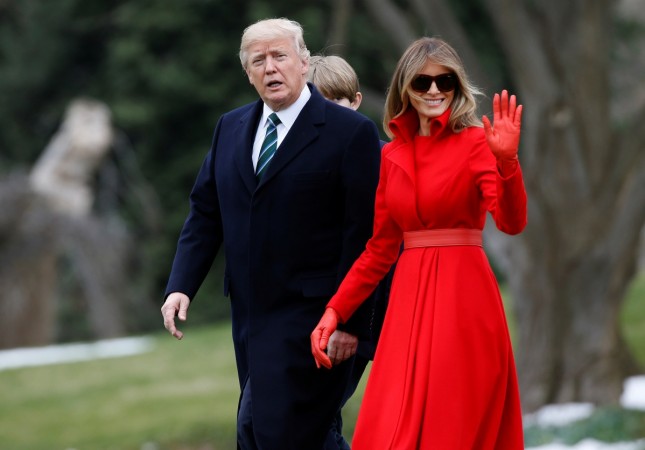 US President Donald Trump in February announced that he would not attend the White House Correspondents' Association dinner, which is set to take place on April 29, 2017. Trump will be the first president in 36 years to give the WHCA dinner a miss.
Also read: 200 theatres in US screen Orwell's 1984 to protest against Trump
The last president who skipped the White House Correspondents Association Dinner (WHCD) was Ronald Reagan in 1981 when he was recovering from an assassination attempt just outside the Washington Hilton. Before Reagan, Jimmy Carter and Richard Nixon gave the dinner a miss for various reasons.
This year no White House staff will attend the annual dinner in an act of solidarity with President Trump.
What is the White House Correspondents (Association) Dinner or WHCD?
The White House Correspondents' Association is an organisation for journalists who cover news related to White House and the POTUS. WHCA was founded in 1914 and the dinner has been a part of its tradition since 1920. It is attended by the president, vice-president, first lady, and journalists.
Every year, the WHCA and other associated media houses throw dozens of dinner and cocktail parties (which is actually meant to raise money for journalism scholarships) where the journalists rub shoulders with Hollywood celebrities, athletes, and administrators.
Why won't Trump attend the WHCD?
Donald Trump announced that he would not attend the dinner, amid his ongoing controversial relationship with the media. Ever since he became the 45th US president, he has been blaming many media organisations of reporting "fake news" and also banned a few of them (like CNN, NBC, ABC Los Angeles Times) from attending the White House press conference.
He tweeted a few days ago: "The FAKE NEWS media (failing @nytimes, @NBCNews, @ABC, @CBS, @CNN) is not my enemy, it is the enemy of the American People!"
I will not be attending the White House Correspondents' Association Dinner this year. Please wish everyone well and have a great evening!

— Donald J. Trump (@realDonaldTrump) February 25, 2017
Controversies around it
In response to Trump's tweet in February, WHCA president Jeff Mason, a Reuters correspondent, said that the group has worked to build a "constructive relationship" with the president and his staff, something that is possible even with tensions between the administration and the press.
"We made clear in our meeting tonight that President Trump, Vice President Pence and White House staff told CNN that Trump's decision is not surprising given the negative things the President has said about the media, such as suggesting they are "the enemy of the American people."
"That, of course, is something that the correspondents' association and journalists reject," Mason said. "The media is an incredibly important part of a vibrant republic, and we celebrate that at that dinner.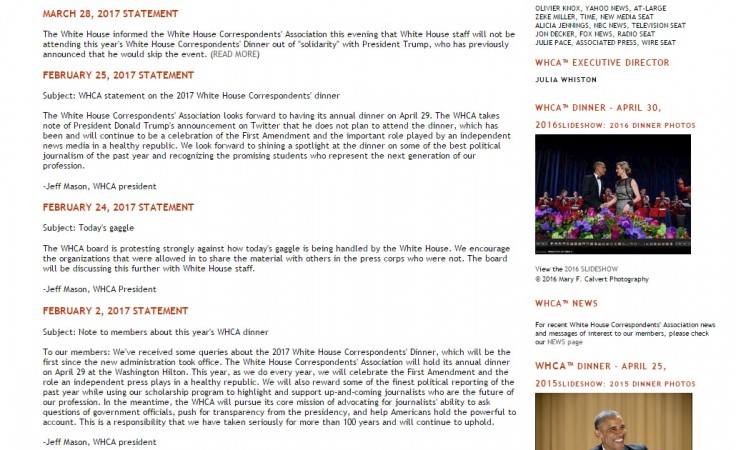 "It's up to him to decide whether or not he wants to come," he said. "But the correspondents' association and the members who work in this room every day will continue to do our job and write the news and tell the truth about this administration, as we have done about every administration before."
Contrary to that point, the WHCA recently stated that no White House staff will attend this year's annual dinner in an act of solidarity with President Trump. At the same time, several other news organisations withdrew from the April 29 event in protest of Trump's treatment of the media.
Other media outlets including Vanity Fair and Bloomberg, which usually co-host an exclusive, star-studded after-party, have cancelled the gala. Vanity Fair editor Graydon Carter reportedly told the New York Times that President Trump was one of the reasons behind the cancellation.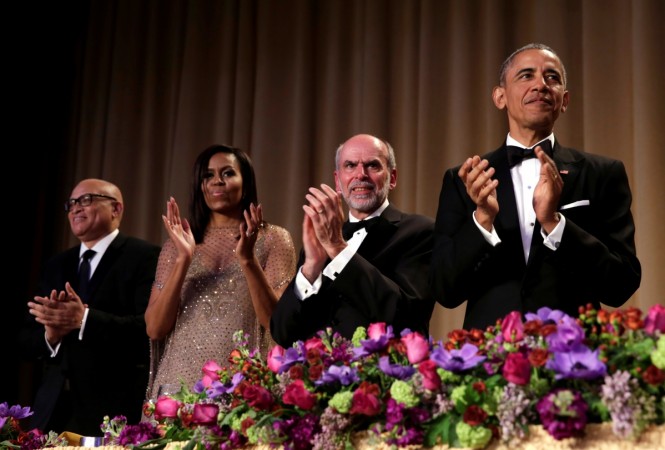 Another big name to withdraw is the Time-People party, which is a gala for all Hollywood A-listers. However, this party wasn't cancelled because of Trump but due to Toyota's withdrawal as its major sponsor. According to TOWN&COUNTRY magazine, a Time spokesperson emailed confirming the cancellation and said: "As usual, Time will be participating in the WHCA dinner. People will be making a donation to the WHCA in lieu of tables at the dinner."
The New Yorker's evening soiree at the W hotel was also cancelled for reasons best known to them.
The viral video site Funny or Die called off their exclusive Friday party. Instead of that, they are organising a college stunt event on the Georgetown University campus.
However, not every other media outlet has pulled the plug from the star-studded gala (WHCD) which raises money for journalism scholarships.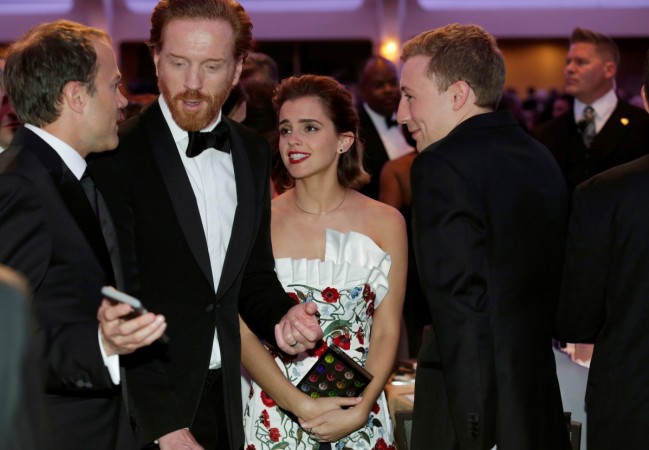 April 28
The Capitol Hill newspaper confirmed that are still hosting the party but it might not be held at the same venue.
This year Rolling Stones keyboardist Chuck Leavell will be hosting the White House Correspondents' Jam and Billy Bob Thornton is ready to make headlines with it. The jam is a concert held the evening before the dinner that features bands made up of journalists, with a few professionals. Leavell founded the annual event and sponsors it with his environmental news organisation, Mother Nature Network.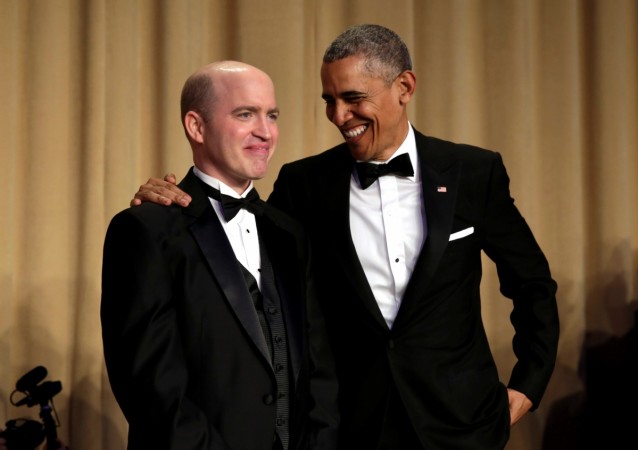 April 29
NBC News and MSNBC will reportedly host their correspondents' dinner after-party, a spokesperson confirmed last week.
Tammy Haddad's Garden Brunch is still on the list. The charity fundraiser event, attended by Washington heavyweights, business tycoons, and Hollywood biggies, is held at the historic Beall-Washington House (the former home of Washington Post publisher Katharine Graham), now owned by businessman Mark Ein and his wife, Sally.
Reuters is still on with their dinner plans on the weekend. It will be hosting its annual events — welcome and after-dinner drinks, along with a brunch traditionally held just steps away from the White House — along with the April 29 correspondents' soiree.
CNN, who is been often snubbed by President Trump for bringing "fake news" to public, says they will bring journalism students as guests this year and not celebrities.