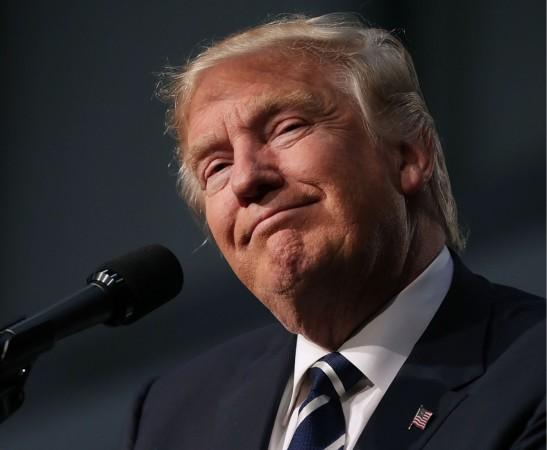 Just days ahead of Donald Trump's presidential inauguration, a Russian company has come up with commemorative silver and gold coins featuring Donald Trump's face. The coin also has an inscription which reads "In Trump We Trust."
Putin says those who spread 'fake' news about Trump are 'worse than prostitutes'
The coins, weighing 900 grams, are limited edition; only 45 of them have been made. Besides the mugshot of Trump, the coin also has the Statue of Liberty on it. The coins were recently shown to The Associated Press Television Network by Vladimir Vasyukhin, the director of the metal-works company Art-Grani.
"There are more hopes associated with Trump with regards to the lifting of sanctions; maybe the environment (between the U.S. and Russia) will change," Vasyukhin told the network, explaining his motivation to introduce the commemorative coins.
The director said that he is sure the coins will sell for thousands of dollars and wants to give the first batch to the Donald Trump himself. Vasyukhin said that he has asked his business partners and some of the Russian diplomats to help arrange a meeting to that end.
The republican billionaire has praised the Russian President several times on previous occasions calling him a strong leader who is "very smart." He also desires to thaw the strained relationship between America and Russia.
The US intelligence agencies, however, have claimed that Putin was directly involved in the 2016 US elections hacking to tilt the result in favour of Donald Trump. Though Trump repeatedly denied the involvement of Russia, he recently changed his stance and acknowledged that Russia did interfere in the elections.
Trump, in an interview released on Monday, has also suggested easing some sanctions against Russia after doing "good deals" with the Kremlin government to limit nuclear weapons.