The White House in a memo issued Friday night announced orders to ban most transgender people from serving in the US military following president Donald Trump's controversial policy pledge that sparked outrage in 2017.
White House press secretary Sarah Sanders said Trump had revoked his previous policy for the new policy.
"Among other things, the policies set forth by the Secretary of Defense state that transgender persons with a history or diagnosis of gender dysphoria -- individuals who the policies state may require substantial medical treatment, including medications and surgery -- are disqualified from military service except under certain limited circumstances," the memo released by the White House said.
Here are a few quick facts about the ban on transgenders in the military
Pentagon to continue to recruit transgender
Maj. David Eastburn, a Pentagon spokesman, said the new policy would not have an immediate practical effect as the Pentagon is obliged to continue to enlist and keep transgender people in accordance with the current law.
Department of Justice defends Pentagon
The Department of Justice said they will continue to support the Pentagon. "The Department of Justice will continue to defend DOD's lawful authority to create and implement personnel policies they have determined are necessary to best defend our nation," a statement said.
"Consistent with this new policy, we are asking the courts to lift all related preliminary injunctions in order to ensure the safety and security of the American people and the best fighting force in the world."
New policy announced after extensive study
Sanders said the new policy was announced after extensive study by senior leaders under the direction of defense secretary James Mattis.
"The new policy developed through an extensive study by senior uniformed and civilian leaders, including combat veterans," she said.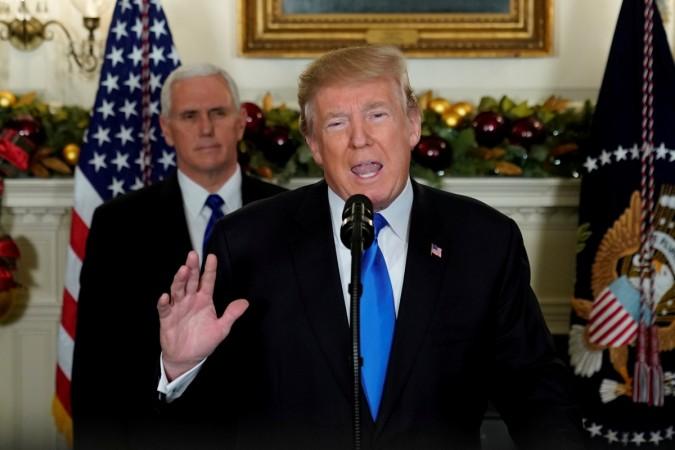 Exceptions to the ban
According to the memo, exceptions to the ban include people:
Stable for 36 consecutive months in their biological sex prior to accession
Servicemembers who do not require a change of gender and remain deployable with an applicable retention standards
Currently serving service members who have been diagnosed with gender dysphoria since the previous administration's policy took effect and prior to the effective date of this new policy, may continue to serve in their preferred gender and receive medically necessary treatment for gender dysphoria
Republican senators, retired generals and admirals slam decision
The new policy has received criticism from Republican senators, including John McCain, Susan Collins and Orrin Hatch, and the nation's largest LGBT civil rights organization – the Human Rights Campaign.
House Democratic leader Nancy Pelosi tweeted, "No one with the strength & bravery to serve in the U.S. military should be turned away because of who they are. This hateful ban is purpose-built to humiliate our brave transgender members of the military who serve with honor & dignity."
"There is simply no way to spin it, the Trump-Pence Administration is going all in on its discriminatory, unconstitutional and despicable ban on transgender troops," HRC president Chad Griffin said, according to the Associated Press.