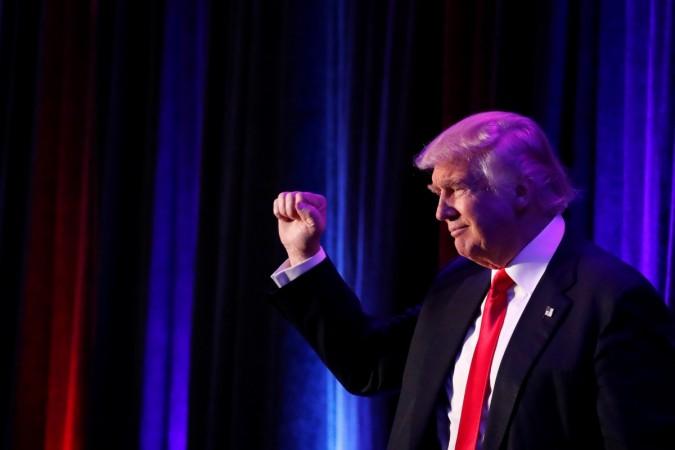 Donald Trump's victory in the U.S. presidential election is likely to hinder global action against climate change.
His comments on climate change have been very discouraging for people who value and are concerned about environmental protection. In fact, in the first round of the presidential debate between Republican presidential candidate Donald Trump and Democratic presidential nominee Hillary Clinton, a mere one minute and 22 seconds was spent on climate change and other environmental issues.
The next president has questioned and vowed to withdraw from the Paris agreement to limit global warming, calling climate change a hoax perpetrated by the Chinese, pledged to lift restrictions on energy exploration, open federal lands to drilling, resuscitate the Keystone XL pipeline and reopen coal mines across the country.
The concept of global warming was created by and for the Chinese in order to make U.S. manufacturing non-competitive.

— Donald J. Trump (@realDonaldTrump) November 6, 2012
"We're going to save that coal industry, believe me, we're going to save it," he said, according to NBC News
In April, he pledged to dismantle the Environmental Protection Agency. In his October 26 "New Deal for Black America" speech, Trump explained that he would pay for new infrastructure in inner cities by de-funding the country's climate and clean energy programs.
"I will also cancel all wasteful climate change spending from Obama-Clinton, including all global warming payments to the United Nations. These steps will save $100 billion over 8 years, and this money will be used to help rebuild the vital infrastructure, including water systems, in America's inner cities." Trump had said.
Environmentalists spooked
Policy makers, advocates and campaigners, some of whom are gathered this week in Morocco to discuss the implementation of the Paris deal, are alarmed at the prospect of Trump taking office in January.
"The presidency of Donald Trump relegates the West as we knew it to the realm of the past...If Donald Trump pursues the foreign policies that he announced during his campaign, this will severely undermine transatlantic relations, the international rule of law and world peace" Reinhard Butikofer and Monica Frassoni, co-chairs of the European Green Party, said in a statement.
"Trump's election is a disaster," May Boeve, executive director of the anti-fossil-fuel campaign group 350.org, said in a statement. "Trump will try and slam the brakes on climate action. Our work becomes much harder now, but it's not impossible, and we refuse to give up."