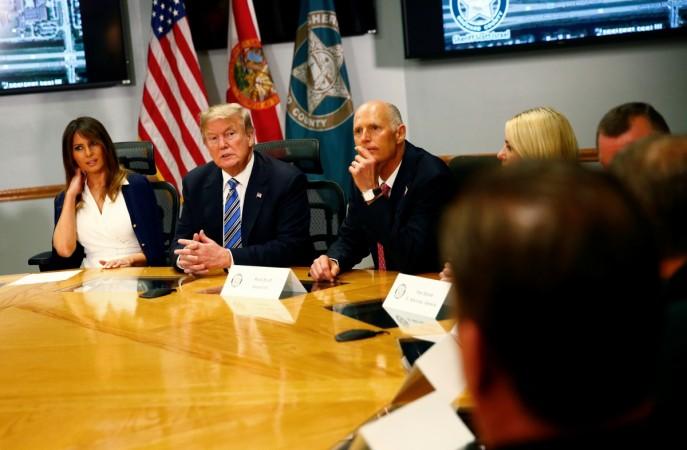 United States president Donald Trump heaped praise on the late Indian-American astronaut Kalpana Chawla and called her an inspiration to millions of girls in the US.
While addressing an event organized to honor Americans of Asian and Pacific islands descent, Trump said Monday, April 30 that "Chawla's courage and passion continue to serve as an inspiration for millions of American girls who dream of one-day becoming astronauts," IANS reports.
"Indian American Kalpana Chawla was the first woman of Indian descent to fly in space, and became an American hero for her devotion to the Space Shuttle program and its various missions transporting cargo and crew to and from the International Space Station," the news agency quoted Trump as saying in his proclamation.
On the occasion of 'Asian American and Pacific Islander Heritage Month' that is celebrated every year in the month of May, the US president also praised the contributions of Asian Americans to his nation. "We recognize their tremendous contributions, which have helped strengthen our communities, industries, Armed Forces, national security, and institutions of governance," Trump stated.
All you need to know about Kalpana Chawla:
Born on March 17, 1962, in Karnal, Haryana, the story of Kalpana Chawla's rise from a small town in India to becoming the first Indian woman to travel to space, is a testament to her hard work and dedication.
Kalpana is the second Indian-born astronaut to travel to space, the first being Rakesh Sharma in the year 1984.
She did her under graduation in aeronautical engineering from Punjab Engineering College in 1983. She later moved to the States to pursue Masters and a Ph.D. degree from the University of Texas in Arlington.
Her career at NASA began in the year 1988 following which, she joined the NASA Astronaut Corps and was selected for her first flight.
The Space Shuttle Columbia disaster that took place February 1, 2003, was considered to be one of the darkest days in NASA's history as Chawla along with her fellow astronauts lost their lives.
The space shuttle had disintegrated during its re-entry into the atmosphere as the craft burst into flames 16 minutes before it was scheduled to land at Kennedy Space Centre in Florida.
She was posthumously awarded the Congressional Space Medal of Honor, NASA Distinguished Service Medal, and the NASA Space Flight Medal for her contributions to astronomy.
Chawla's story inspired millions across the globe with her incredible journey from a small city in Haryana all the way up to the stars.