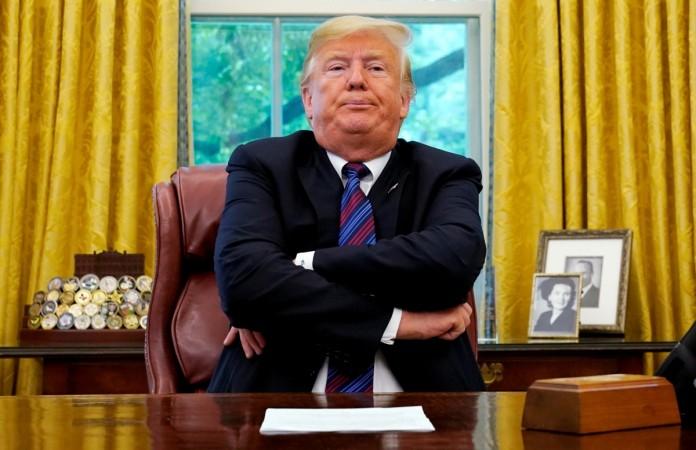 US President Donald Trump has escalated the trade war with China by imposing tariffs on $200 billion worth of Chinese imports into the country. He has also threatened that if China retaliates, more goods will be targeted.
Trump says China is continuing with its unfair trade practices, which has hurt businesses and workers in the US.
In a statement the US president said China had been urged to change its unfair practices and give fair and reciprocal treatment to American companies.
He added that if China doesn't change its policy, it will constitute a grave threat to the long-term health and prosperity of the US economy.
"China has been unwilling to change its practices, which includes theft and force transfer of technology," said Trump.
The new tariffs will take effect from September 24 and it will cover around half of the goods US imports from China – its largest source of imported products.
The imports will face 10% tariffs till the end of the year and the rate will jump to 25% starting 2019.
China's foreign ministry has said it will hit back saying the country will take countermeasures to protect China's legitimate rights and interests.
But Trump has a warning for China if it takes retaliatory action.
"Any retaliatory action against our farmers and industries will initiate phase three, which will see tariffs on approximately $267 billion of additional imports," said Trump.
This would mean that all the goods US imports from China will be hit with new taxes.
The new taxes on Chinese-made products will make widely used goods including office equipment − like copiers and banknote dispensers − voice data receivers, computer memory modules and automatic data processors more expensive.
Officials in the Trump administration said China had been given many chances to change their unfair trade practices which are harming US businesses but they have been unwilling to budge from their stand.
Beijing had welcomed US proposal to re-start trade talks last week but media reports indicate the talks may be called off if new duties are imposed.
The escalation has hit the global stock markets with Wall Street ending the day in the red. Chinese stocks already took a tumbling of more than 1% when talks of the imposition of new tariffs were doing the rounds, with the benchmark Shanghai Composite Index falling to 2,651.79, the lowest level in four years.