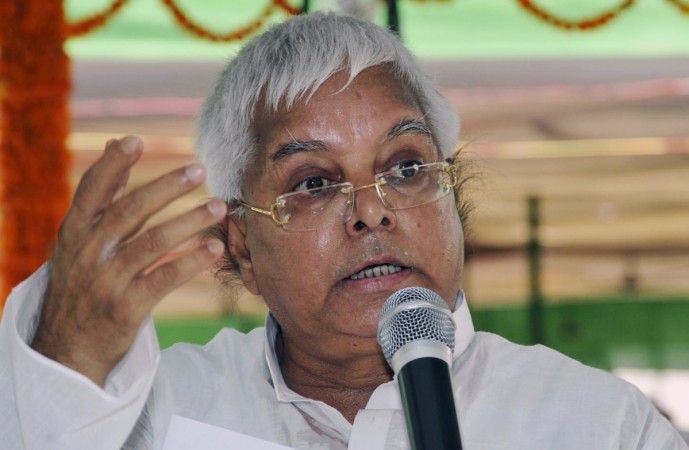 The Income-Tax (I-T) Department on Tuesday and Wednesday attached properties of RJD leader and former Bihar chief minister Lalu Prasad's daughter Misa Bharti and her husband Shailesh Kumar in connection with a case of benami land deals and tax evasion to the tune of Rs 1,000 crore. Properties of Lalu's son and current Bihar Deputy Chief Minister Tejaswi Yadav as well as Lalu's wife Rabri Devi were also attached.
The move may spell fresh trouble for Lalu and his clan. I-T raids have already been conducted on his own properties regarding the case, even as various agencies have questioned Misa and her associates, and even arrested one of them. Lalu is already in a spot of bother after the Supreme Court ordered a separate trial for him in the fodder scam case.
On Wednesday, the department attached 12 plots belonging to Misa Bharti and Shailesh, Misa's sisters Ragini and Chanda and brother Tejaswi Yadav. The department officials also attached properties belonging to former Bihar chief minister Rabri Devi. The properties are said to have a book value of Rs 9.32 crore, whereas their market value is Rs 175 crore.
Earlier, Tuesday's action against Misa, Tejaswi and Shailesh — in which a plot of land and a house were attached — comes after the I-T Department "issued a provisional order under the Benami Transactions Act, 1988," according to a PTI report. The Act is relatively new, and was implemented only on November 1, 2016.
The PTI report quoted government officials as saying that the benami properties — properties brought by someone in the name of a close relative so that they can avoid income tax scrutiny and hide black-money transactions — "are in the benami or proxy-owned possession and the action has been taken after the department carried out raids in this case last month."
The officials added that "a few more such assets will soon be attached in the case." Misa — purportedly named after the Maintenance of Internal Security Act (MISA) of Indira Gandhi under which Lalu Prasad had been detained during the Emergency era of Indira Gandhi — and Shailesh may be questioned further by the I-T Department, said the officials.
While Lalu heads into deeper trouble, the travails may just be starting for Misa, her brother and her husband. The clan has recently seen more turmoil, after Lalu's other son and current Bihar Home Minister Tej Pratap Yadav was stripped of a petrol pump licence by BPCL which found that he had misrepresented facts while obtaining permission for the pump.