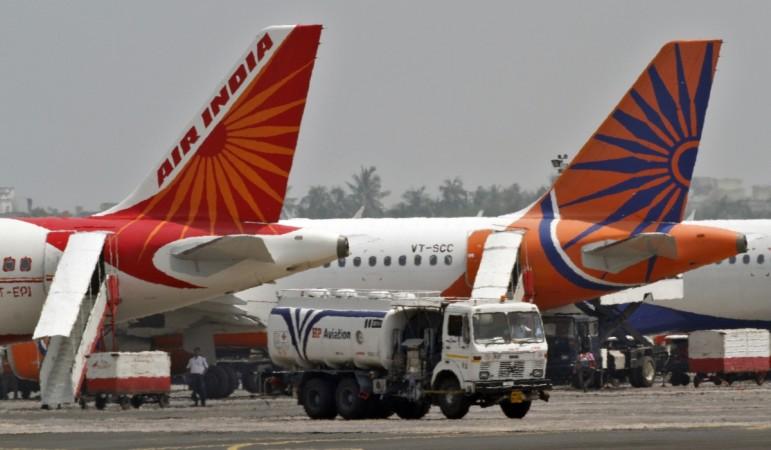 It seems the trouble for the Air India is far from over. In the latest headache, the "Maharaja" has defaulted on salary payments of its employees. Notably, this is the second month in a row that Air India has defaulted on the monthly remuneration to its employees amid a huge cash crunch. Last year was challenging for Air India as the global crude oil prices remained on the higher side till October.
The effect was reflected in the company's disbursal of salaries to its employees which had failed to pay on time to its strong 20,000 manpower for most of the months. Press Trust of India reported that as per the company's salary cycle, its employees are supposed to get their salary on the last day of the month. One of the airline officials said that "Air India has not paid the December salary to its entire staff till today (Jan 7). Worst, there is no word on the date of payment."
Air India's spokesperson told PTI that salary payment is under "process," but did not offer a timeline for salary disbursement. Last month, Air India's pilot union claimed that a large number of pilots were defaulting on their bank loans and other financial commitments due to the salary delays. The national carrier is operating, thanks to the Rs. 30,0231 crore bailout package promised by the previous UPA government which be transferred in parts by 2022.
In fact, the NDA government is leaving no stone unturned to pull out the beleaguered airline. The Centre has taken parliamentary approval of infusing Rs 2,345 crore into the cash strapped carrier and an additional Rs 1,300 crore for Air India Asset Holding, a special purpose vehicle (SPV). The center had gone to the extent of even selling the airline but found no taker due to its debt of whopping Rs.55,000-crore. As per the latest Public Enterprises Survey, Air India's net was Rs 5,337 crore in FY18 as against the previous fiscal when it had a higher loss of Rs 6,281 crore.