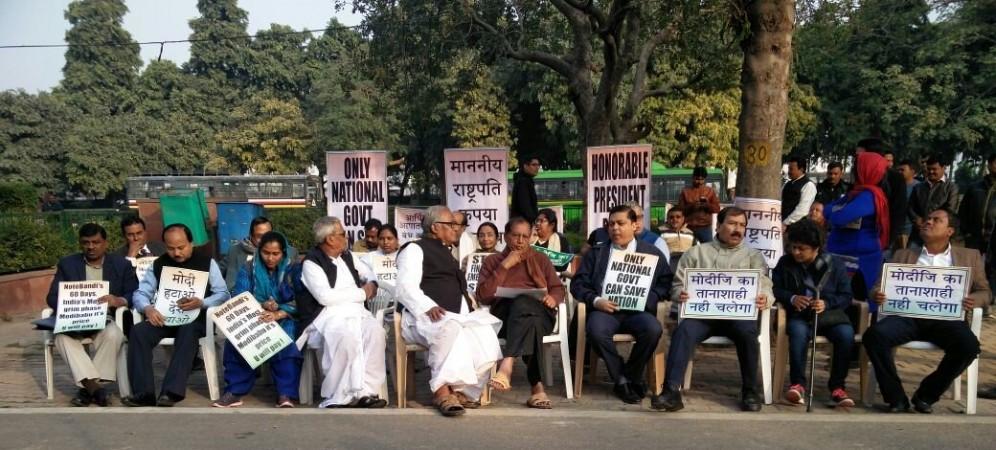 On Sunday, September 17, the BJP was busy commemorating the day as 'Sewa Divas' as it was the 68th birthday of Prime Minister Narendra Modi. Throughout the nation did the members of the saffron party engage in cleanliness drive, the pet project of Modi known by the name of Swachh Bharat Abhiyan.
But in West Bengal, the Trinamool Congress (TMC)-ruled state where the BJP is trying desperately to come close to power, the politics of cleanliness took an amusing turn as the ruling party of the state turned up even earlier than its saffron opponent to clean up the premises of the Kalighat Temple in southern Kolkata, not far from the residence of Chief Minister Mamata Banerjee.
According to local media reports in Kolkata, the BJP had plans to clean up the temple premises under the leadership of central observer for Bengal and national general secretary Kailash Vijayvargiya to observe the PM's birthday. But before the BJP team reached the venue, a team of the TMC cleaned up the premises to deny any credibility to the saffron party.
State BJP chief Dilip Ghosh mocked the TMC saying it was their pressure which made the ruling party do its job and in the process, it also celebrated PM Modi's birthday. The TMC on its part said its local councillor took the initiative to clean up the temple premises early in the day.
When the BJP was asked whether it cleaned up an already clean premise, its sources said the road adjacent to the Kalighat Temple is always dirty and hence its cleanliness drive was not unsuccessful.
The TMC and BJP have locked horns over a pitch battle in Bengal with none ready to concede any ground. From the implementation of the Goods and Services Tax to the issue of Rohingya refugee's deportation to the cleaning up of a local temple in Kolkata, the two parties are in no mood to let go any opportunity to outsmart the other.