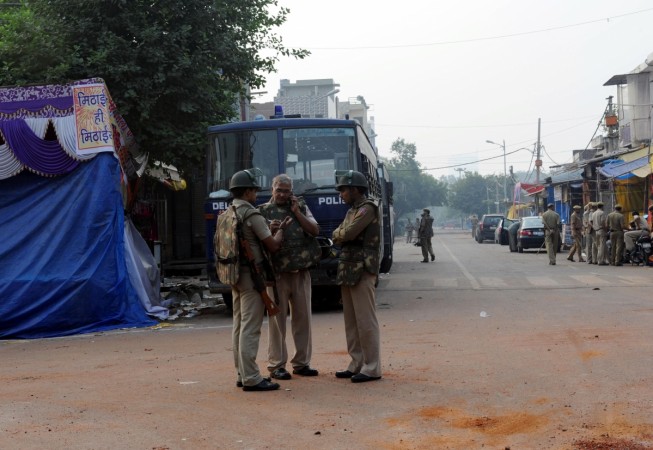 With a controversial 'ban' called on Muharram processions by a mahapanchayat in Delhi's Bawana village, tensions in the area are simmering as sects of the Muslim community prepare for the religious ritual that falls on Tuesday.
On Sunday, a group of village leaders led by elected representatives opposed the Taziya procession in the northwest area of Delhi, a ritual in which followers take part in self-flagellation.
"They (Muslims) can do whatever they want in their houses but they have no right to disturb others. I congratulate the youth from the area for taking up this cause (to stop Muharram procession in Bawana market) and support you," BJP MLA Ghuggan Singh said at the village meeting, as reported by The Times of India. Congress councillor Devinder Poni was also present at the meeting attended by 2,000 locals, TOI reported.
The village panchayat has reportedly objected to the processions passing through Hindu-dominated localities. On the tenth day of Muharram, Shia Muslims mourn the death of Husayn ibn Ali, grandson of prophet Muhammad, and many observe the Day of Ashura with the custom of self-flagellation.
For the Muslim community in the area, this decision has come as a surprise, and it indicates yet another communal tactic since the RSS-backed Bharatiya Janata Party came to power at the centre.
"The same route has been followed for 10 years, but they never complained before. But now since they have, we have decided to limit our procession to the JJ colony...we want to maintain harmony in the area," a Muslim resident told NDTV.
Only two weeks ago, clashes had broken out in the sensitive Trilokpuri area in Delhi between the two communities.
Delhi Police has been on the ground since Monday to ensure no communal flare-up is seen in the area.
"We are extensively on grounds in sensitive areas. We have made elaborate arrangements and conducted meetings with Aman Committee members and leaders of both the communities (Hindu, Muslim) to maintain peace during the Muharram processions," Delhi Police commissioner, B.S. Bassi told IANS.