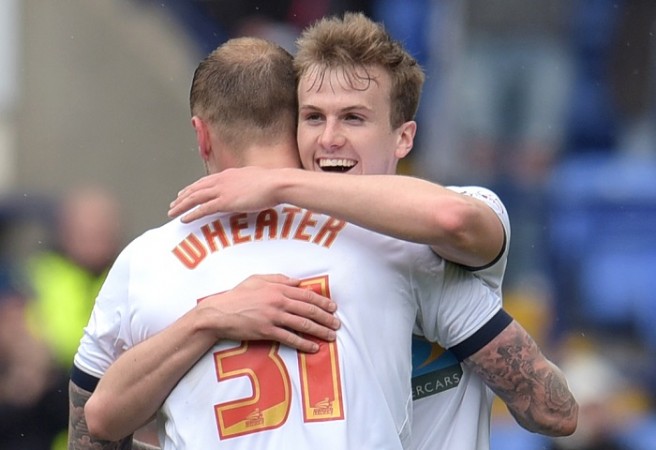 It might not be the signing that most Arsenal fans have been asking for, but Arsene Wenger is close to completing his third buy of the summer, with defender Rob Holding reportedly close to completing a move from Bolton Wanderers.
Arsenal's primary focus in this summer transfer window has been on signing a striker, with the likes of Gonzalo Higuain, Alexandre Lacazette and Romelu Lukaku all linked with moves. While Wenger has already brought in a forward in Takuma Asano, along with the more high-profile signing of midfielder Granit Xhaka, Arsenal are expected to manufacture a transfer for a more established centre-forward.
However, while Wenger wheels and deals behind the scenes in his bid to bring in the striker that Arsenal definitely need following the injury to Danny Welbeck, the manager has managed to agree a move for Holding.
Arsenal have had a bid, believed to be £2.5 million, accepted by Bolton, with Holding also completing his medical on Monday, according to the Bolton News.
The Gunners could use extra strengthening in the central defensive department, and while Holding might not be someone who immediately challenges the likes of Per Mertesacker, Laurent Koscielny and Gabriel, the fact that the defender was named Bolton's Player of the Year at just the age of 20 suggests he has a bright future.
A signing of a young talent is always interesting, but what remains the focus as far as this transfer window is concerned is "Who will be the striker that Arsenal sign?" Higuain has been the player linked most often, with reports from Italy even suggesting a swap deal involving Olivier Giroud and plenty of cash going the other way to Napoli.
Lacazette is the other option for Wenger, but the Arsenal manager is reluctant to meet Lyon's asking price, which is thought to be around £42m. While Arsenal have the cash lying around to pay that kind of amount, Wenger also needs to feel the value makes sense, because the Frenchman is not someone who will just throw money at clubs to sign players for the sake of it, no matter how desperate he might be to sign a quality striker.
Lukaku will prove to be even more expensive with Everton not keen on selling their prime asset, and with Wenger looking for a forward with speed/Category A striker, rather than one with similar attributes to Giroud, paying silly money for the Belgium international, who is still a little too inconsistent, might not make so much sense.
Waiting to see if the market forces change within a club depending on the ins and outs is the likely scenario at the moment, with Wenger, no doubt, having a Plan B in mind, if that particular waiting game does not pan out according to his liking.