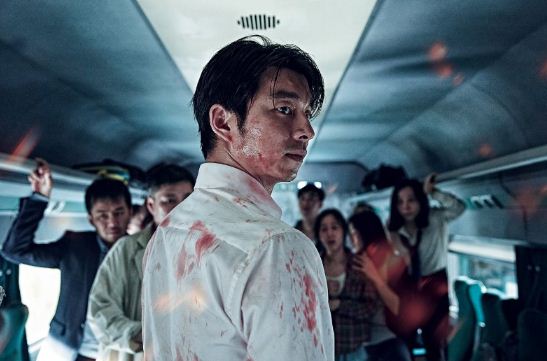 "Train to Busan" may have found success at the box office, but what fans really want to know is this: will director Yeon Sang-ho make a sequel to the zombie apocalypse thriller? Rumours have been rife about the South Korean film's second instalment and actor Gong Yoo finally opened up on the possibility of a sequel.
In an interview with Sports Chosun, Gong joked that he would certainly love to be part of the movie again. He added that this topic was even discussed with Yeon, but both seemed to have differing ideas about the plot.
Gong told the director that he'd want to appear as a zombie in the sequel. "I talked about this with Director Yeon Sang Ho, and I said that I thought my character Seok Woo might be living somewhere as a zombie." However, the "Train to Busan" director stated that his character is certainly dead. It was at this point that the actor tried a different approach.
The 37-year old actor then asked the director to explore the story from Ma Dong Seok's perspective. He jokingly suggested that the director depict the film through the eyes of a zombie. However, the director still hasn't confirmed if he's working on a sequel.
South Korea's thriller film "Train to Busan" opened in theatres in the summer of 2016 and was met with positive reviews. Critics hailed the feature film for its story-telling, characters and social commentary.
So far, the film has grossed $12,43,45,976 worldwide and has sold 10 million tickets in South Korea alone. According to various reports, there could be an American or a French remake of the film, but the film's international rights division, Content Panda, said, "There seems to be more ways for French fillmmakers and audiences to relate to the story, because bullet trains are a big part of daily life there, as in Korea."