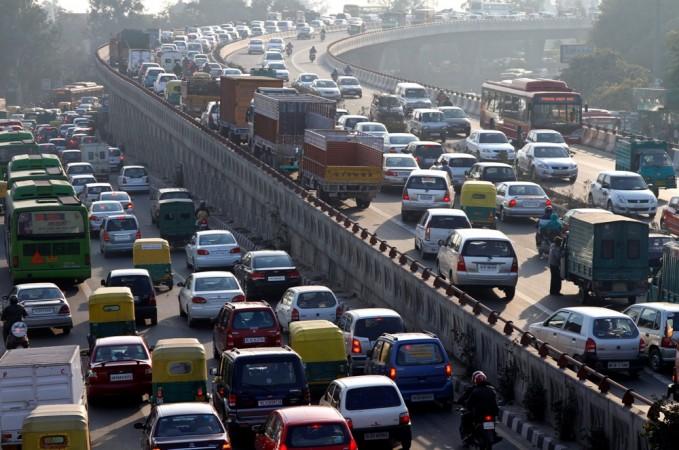 India is losing over $22 billion (about Rs 1.4 lakh crore) a year during peak traffic hours compared to travel time during non-peak hours, an Uber-commissioned BCG report revealed.
The top four Indian cities, namely Delhi, Kolkata, Bengaluru and Mumbai are today 149 percent more congested than comparable cities in Asia, the 40-page report titled 'Unlocking Cities: The impact of ridesharing across India' by the Boston Consulting Group (BCG) said.
The report was released in the presence of Barney Harford, Uber's Global COO; Amit Jain, President, Uber India and South Asia; Suresh Subudhi, Partner, BCG & Ann Lavin, Senior Director, Public Policy & Government Relations, Uber APAC on Wednesday.
On average, commuters in these four cities are taking 1.5 times longer to travel a given distance and ridesharing or shared mobility is the only solution to get rid of the traffic menace, said the study.
"Cost of congestion is alarmingly high across Indian cities. We need to creatively think about increasing public transport usage and network while managing private transport growth," said Suresh Subudhi of BCG.
"On-demand ride sharing is a practical way to reduce no of private vehicles on the road and reduce congestion. It is important to encourage this proactively."
According to the BCG survey, up to 89 percent of people plan to buy a new car in the next five years.
However, over 79 percent would refrain from buying a car if ridesharing matches car ownership for affordability and convenience, it added.
"Ridesharing can be part of the solution to traffic congestion because it uses technology to get more people into fewer cars. We can unlock our cities and their full potential, but we have to do it together," said Barney Harford of Uber.
By reducing private cars, increasing vehicle utilisation, improving public transport adoption, and optimising infrastructure planning, ridesharing could reduce congestion by 17-31 percent, the findings showed.