Keegan-Michael Key and Jordan Peele, the sketch comedy duo return on screen after their Comedy Central show ended in 2015. Peele went on to direct one of the most critically acclaimed horror movie of 2017 with Get Out winning an Oscar for Best Original Screenplay.
The duo in the teaser as Ducky and Bunny—carnival toys -- talk and discuss their lives and movies similar to the "Valets" sketches in their Comedy Central show. They also discuss the Toy Story films, with Ducky asking Bunny if they are really making another one.
Bunny says yes and they start imitating Woody and Buzz Lightyear's catchphrases. They also get confused with the line "To infinity and beyond" trying out various versions of it till Woody and Buzz walk into the scene.
Ducky and Bunny then proceed to make fun of Buzz, calling his catchphrase stupid and illogical because it is not possible to go to infinity and that he does not know his science. The cute scene with trademark Disney Animation has managed to capture the signature style and body language of the film geek valets that made the original sketches hilarious.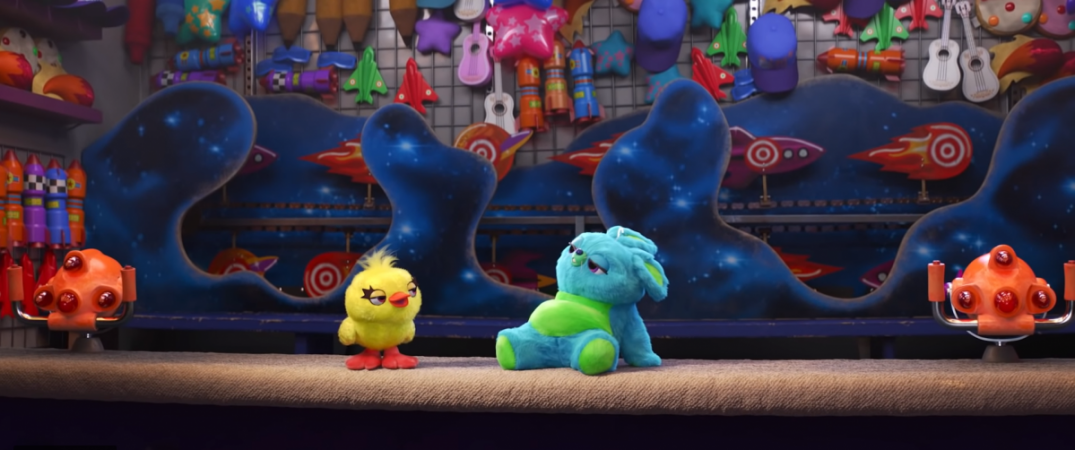 In spite of the way they seem to make fun of Woody and Buzz, the way they speak of the movie is one of excitement, as though to goad viewers into getting just as amped for the film as they are.
The Toy Story franchise is one of Disney/Pixar's most loved features, featuring prominently in a number of best lists and receiving universal acclaim. While the original trilogy neatly packaged the growth and life of Andy, the toys' original owner, the new one could possibly start off with Woody and his gang's new adventures in the hands of Bonnie.
As for the way the audience has responded to the teaser, a majority of the comments following the announcement seem to be positive.