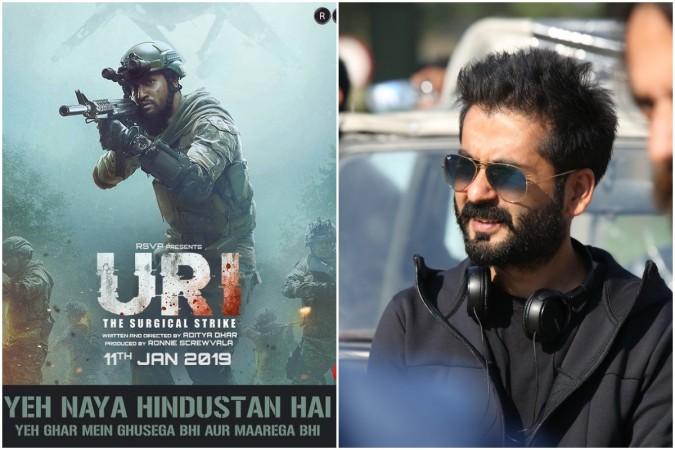 Much awaited movie Uri: The Surgical Strike is all set to be released on January 11. Starring Vicky Kaushal, Paresh Rawal, Yami Gautam among others, the movie has been directed by debutant director, Aditya Dhar.
In an exclusive interview with International Business Times India, Aditya spoke about the challenges he faced while making the film, allegations of it being a BJP propaganda movie, clash with The Accidental Prime Minister, and a lot more.
Here are excerpts from the interview:
IBT: What inspired you to make URI?
Aditya: I was doing a film with Fawad Khan and Katrina Kaif in September 2016, and just then Uri attack happened, and then Pakistani actors were not allowed to work here. While we were figuring out what to do next, surgical strike happened. I suddenly got more interested in knowing how they pulled the operation off. So, I started an extensive research on the operation for the next six months. I went through a lot of articles, met lot of journalists and retired Army officers, and then I realised it is an incredible story. So, then I wrote the first draft of its screenplay, and shared it with a very close friend, who also shared it with a lot of other people. Finally it went to RSVP producer Ronnie Screwvala, and he liked it. We later got to know that around 12 producers from Indian film industry wanted to get rights to make film on surgical strike, but unfortunately for them, they did not have any story. But because we had all the details ready, so we were granted the permission to go ahead with it.
IBT: This is the first time Vicky Kaushal is playing main lead in a movie. What made you confident about having him on board?
Aditya: This is not the first time Vicky is playing lead in a film as he played important roles in Manmarziyaan, Masaan and in Lust Stories. So, this is not the first time he is playing lead, but this time he is playing a completely different character. He is an incredible actor, who could dedicate himself completely for this film. I knew that he was always ready to go, and make sure that he does the role in best way possible. I was 100 percent convinced about casting him, and he was always my first choice for it. He is the next big thing.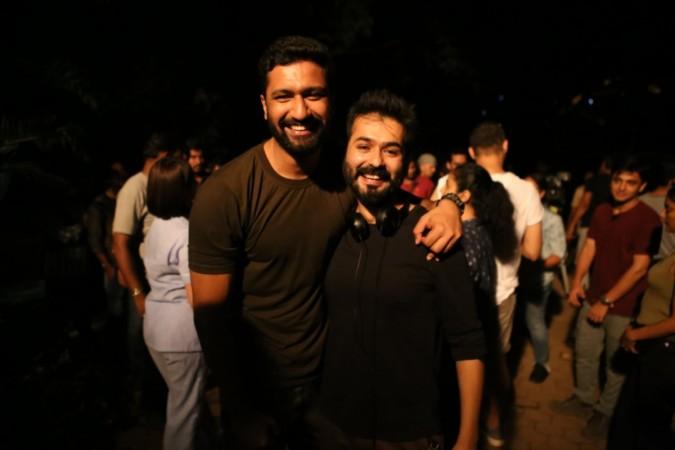 IBT: URI being based on the surgical strike, many on social media opined that it is a BJP propaganda film. What do you have to say about it?
Aditya: The film is dedicated to the Indian Army. It is a democratic country, and anybody can put forward their point of view, but my view is very clear – it is made for Indian Army, and a tribute to all the soldiers, who serve the country selflessly and tirelessly. I am glad that people are liking the trailer, and I am also okay with people saying other things. They can take it whichever way they want to.
IBT: The trailer of Uri looks promising. What was the toughest part in making the film?
Aditya: Toughest part was making sure that each and every shot and details shown in the film should be correct representation of the Indian Army. We cannot take it easy. And also, as a first-time filmmaker, making a war film with the limited budget was challenging. We had to come up with some really crazy ideas at the last moment, and only because I had an incredible team, we were able to pull it off.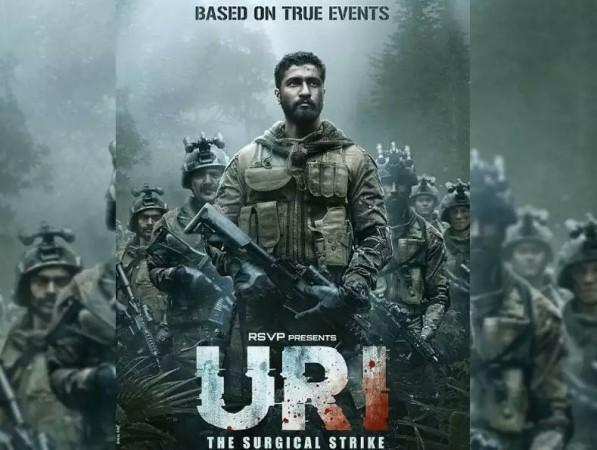 IBT: Uri is going to release alongside The Accidental Prime Minister, which is also quite talked about movie due to the controversial aspects associated with it. Don't you think it might affect box office collection of your film?
Aditya: I don't think so, because The Accidental Prime Minister has a completely different set of audience. Uri is an action drama film, and the other one is a political drama. So, I don't think it will affect our film. Also, there are enough theatres to accommodate a lot of films together. So, there should not be any problem.