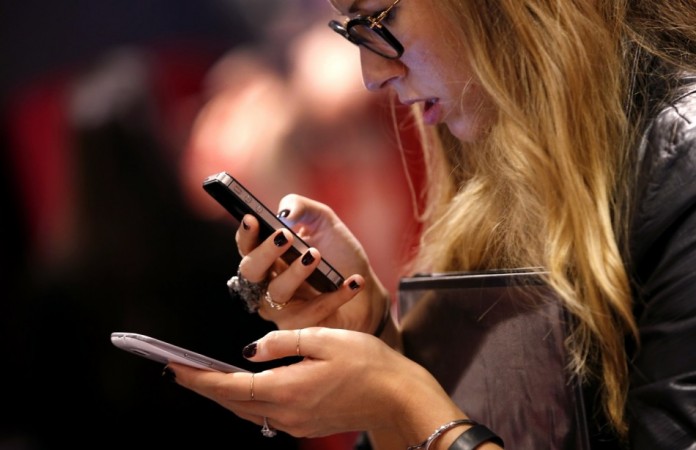 November, the penultimate month of the year, witnessed a slew smartphone launches from Xiaomi, BlackBerry, Huawei and others.
In September and October, the spotlight was on high-profile smartphones like Samsung Galaxy Note 5 (S6 Edge+), Apple iPhone 6S series, OnePlus X and Google Nexus 5X, 6P Series. This month, the focus shifted to emerging players like Huawei, ZTE and Xiaomi, who unveiled some feature-rich mid-range devices that are certain to give top brands a run for their money.
The list of top smartphones released in November 2016:
Xiaomi Redmi Note 3
After weeks of teasing, Xiaomi pulled the wraps off Redmi Note 3 along with Mi Pad 2 and Mi Water Purifier 2 in Beijing. It comes with major upgrades compared to its predecessor, the Redmi Note 2, in terms of build quality, battery capacity and security features.
Read more: Xiaomi Redmi Note 3 vs Redmi Note 2: What has changed?
BlackBerry Priv
In its bid to make a comeback in the smartphone market, Canada-based BlackBerry officially launched its first Android-powered handset, Priv.
The new BlackBerry Priv sports a 5.4-inch QHD AMOLED-based sliding display with QWERTY physical keyboard and runs the Android 5.1.1 Lollipop OS powered by a 64-bit Snapdragon 808 Hexa-core, similar to the one in the recently-released Google-LG Nexus 5X and G4.
Read more: Complete details of price and specification of BlackBerry Priv
Huawei Mate 8
Huawei's new Mate 8 is a true premium phone, is half the price of Apple iPhone 6S series. It has a high-quality airplane-grade Aluminium frame and 2.5D curved diamond-cut glass body.
Inside, it houses the company's proprietary Kirin Octa-core CPU with an intuitive i5 coprocessor that supports speech recognition, low-power-consumption MP3, all the functions of a sensor hub, fused location provider (FLP) navigation, and reduces location-based power consumption.
Read more: Complete price and specification details of Huawei Mate 8
Lenovo Vibe X3 series
The most interesting thing about new Lenovo Vibe X3 is it is the company's first smartphone to be developed by Motorola Mobility, which was acquired from Google in 2014. The new device features two dual front speakers — one on the top and another at the bottom. Its elongated oval-shaped metal strip featuring camera and LED flash on the back bears an uncanny resemblance to the 2015 Moto-series devices.
Read more: Complete price and specification details of Lenovo Vibe X3
Pepsi P1s series
The new P1 series phone is actually manufactured by Chinese firm Shenzhen Scooby Communication Equipment Co Ltd, which has acquired the exclusive licence from the American beverage conglomerate to use the Pepsi brand on its devices.
It sports a 5.5-inch full HD display and runs the Android 5.1 Lollipop OS powered by the MediaTek Octa-core SoC (System on Chip), 2GB RAM, 16GB inbuilt memory and a 3,000-mAh battery.
Read more: Complete price and specification details of Pepsi 1s series
Gionee Elife S6
Gionee's new flagship phone flaunts a metal-clad cover on the back and on the front, it sports 5.5-inch Elife S6 houses 1.3GHz MediaTek Octa-core processor, 3GB RAM, 32GB inbuilt storage, 13MP camera on the rear-side, a 5MP snapper on the front and a 3,150-mAh high-capacity battery.
Read more: Complete price and specification details of Gionee Elife S6
ZTE Blade S7
ZTE Blade S7 is a selfie-camera-oriented smartphone. It boasts of an impressive 13MP front camera with a dedicated LED flash and PDAF (Phase Detection Auto Focus) technology so users get good-quality pictures in even low-light conditions.