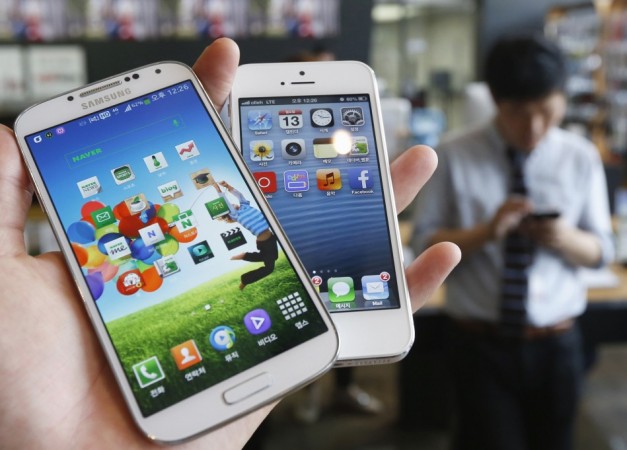 In August, we saw the release of Galaxy Note 5, S6 Edge+, OnePlus 2, Sony Xperia M5, C5 Ultra, new variants of Asus Zenfone 2 series and many other devices.
September promises to be an equally eventful month, with Apple, Sony and others getting ready to launch their new flagship smartphones.
Here are some of the most expected smartphone launches.
Apple iPhone 6S (& 6S Plus)
Last week, Apple confirmed to host an event on 9 September. Going by the past launch event patterns, the American technology giant, in all probability, will pull the wraps off the new generation iPhone 6S phones next month.
Except the screen sizes, both the upcoming iPhones are said to come with identical hardware such as 7000 series grade tough aluminium body, Apple's proprietary A9 SoC (System on Chip), 2GB RAM, 12mp camera with 4K video recording ability on the rear side and also boast of Force touch feature similar to the one seen in the flagship Apple Watch.
Read more: Apple iPhone 6S Video Leaked Online Ahead of Launch; Enhanced Face-Time Camera, Force-Touch Components Revealed
The Apple iPhone 6S and 6S Plus are slated to hit stores in select markets of the world during the third week of September.
Sony Xperia Z5 Series
The mobile arm of Japanese consumer electronics major Sony will reportedly unveil the Xperia Z5 at the world renowned Internationale Funkausstellung Berlin (IFA) 2015.
It is believed that Sony will launch three variants, one an original model with 5.2-inch full HD (1920x1080) display, a smaller variant with 4.6-inch HD (1280x720p) screen dubbed Xperia Z5 Compact and the third, an ultra high-end model tipped as Xperia Z5 Premium with 5.5-inch 4K (3840 X 2160) display, having a staggering pixel density close to 808 ppi (pixels per inch). For the first time in more than two years, Sony has upgraded the camera to 23mp in Xperia Z5 series of smartphones.
Read more: Sony Xperia Z5: Details of 3 Variants Surface Online; Tipped to Make Debut at IFA 2015
Asus Zenfone Zoom and Zenfone Max
Taiwanese firm Asus has confirmed that it will launch the new Zenfone Max and camera-centric Zenfone Zoom at the IFA 2015.
For the uninitiated, the Zenfone Zoom and Max were showcased at the CES (Consumer Electronics Show) 2015, Las Vegas and the recently concluded ZenFestival 2015, New Delhi. However, the release date, price and the complete list of features have been kept under wraps. Now with the announcement, both the smartphones will finally hit stores in few weeks.
Read more: Key Aspects of Zenfone Max and Zenfone Zoom
Motorola Moto X Style (aka Pure Edition)
Motorola unveiled the Moto X Style in July; the device is set hit stores in India and the US (as Pure Edition) in September.
Read more: Key Aspects of Moto X Style
Samsung Galaxy Note 5
World's reigning smartphone leader Samsung unveiled the Galaxy Note 5 along with the Galaxy S6 Edge+ in August, but the company has decided to limit the Galaxy Note 5 release to select regions. Even India and Europe are not part of the first phase of the release. But now a new report has surfaced online suggesting that the flagship phablet will be hitting Indian stores next month.
Also read: Samsung Galaxy Note 5 vs Note 4: Specifications Comparison and Everything You Need to Know
Google-LG Nexus 5 (2015)
A new report from South Korea, LG's home country, has indicated that the rumoured Google Nexus 5 (2015) will be unveiled on 29 September and go on sale the very same day. If true, it is likely that Google will launch the new Huawei made Nexus 6 (2105) next month.
Also read: Google Nexus 5 (2015) Release Date: New Handset To Be Available on Google Store from 29 September?
Read more: Key features of LG-Nexus 5 (2015) & Huawei-Nexus 6 (2015)