The government had recently unveiled its ambitious plan that will see electric vehicles taking over fossil fuelled vehicles by 2030. Some critics have pointed out that the plan is too unrealistic. We can't say that their concerns are silly when considering the status quo of electric two-wheelers in India

Despite it being priced competitively, making no carbon footprints and silent, the electric two-wheeler industry in the country is still struggling at the infancy stage. One of the reasons for the downfall is the boring design complemented by unreliable quality. Having said that 2018 is expected to be a crucial year for the EV industry as over half dozen green two-wheelers will enter the market.
With an aggressive push from government to switch to EVs, you may be interested to buy an electric scooter or motorcycle for yourself sometime soon. Following are the new models to watch out for.
Ather S340
Ather Energy, a Bengaluru-based startup, had recently showcased its first electric scooter, Ather S340. The commercial roll-out of the e-scooter has been scheduled for 2018. Unlike usual electric scooters with bleak design, Ather S340 comes with a touchscreen dashboard, which integrates cloud-based data, disc brakes and LED lights that respond to ambient light conditions.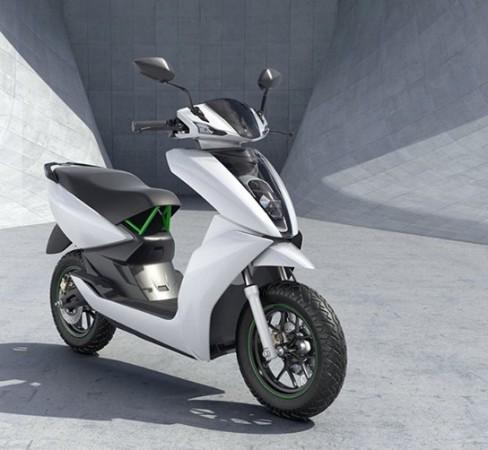 Powered by a lithium-ion battery pack, the new electric scooter is built around a hybrid aluminium chassis. It has a range of up to 60km and a top speed of 72kmph and the battery can be charged up to 80 percent in 50 minutes.
Twenty Two Motors Flow
Twenty Two Motors, a Haryana-based EV startup founded in 2016, is expected to launch India's most technologically advanced e-scooter at the Auto Expo 2018. The prototype of the Flow has a very clean design. It comes with a round headlamp and LED ring that adds a retro charm. The front apron is clean and it has an angular design. The e-scooter will also boast of telescopic suspension, hydraulic disc brakes, high tensile steel alloy wheels, and an all-LED headlight, taillight and turn indicators.
In addition, the Flow will flaunt features such as reverse gear, cruise control, LCD display, a Kinetic Energy Recovery System (KERS) and programmable LED lights. The Flow will be powered by a 2.1kW electric motor that develops a torque of 90 Nm at 100 rpm. The scooter will weigh just 85kg and it will have a payload of 150kg. It can go up to 80km on a single charge and has a top speed of 60kmph. The battery can be fully charged in two hours.
Hero Duet E
Hero MotoCorp had showcased a fully electric scooter concept based on the regular Duet scooter at Auto Expo 2016. Christened Duet E, the launch ready model is expected to make debut at Auto Expo 2018. The electric heart in the scooter will develop 5Kw and 14Nm of torque powered by a long-range lithium-ion battery. Hero claims Duet E can reach 0-60kmph speed in 6.5 seconds. Hero also revealed that the e-scooter will have a travel range of 65km on a single charge.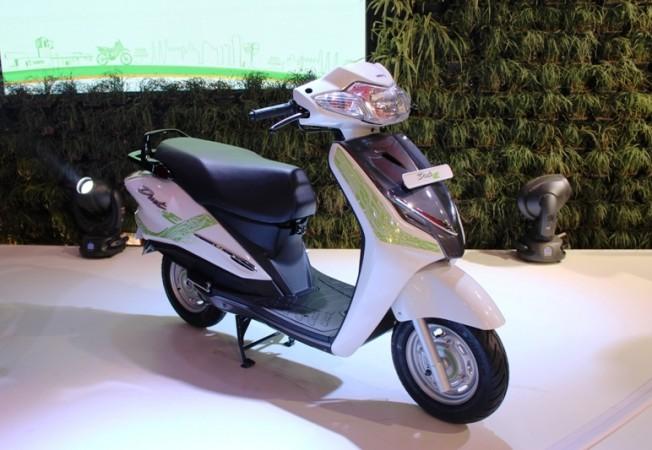 TVS electric scooter
When every two-wheeler manufacturers are keen to introduce electric vehicle, TVS Motors Company cannot fall behind. The Chennai-based automaker has already started working on hybrid as well as electric scooter models. The e-scooter from TVS is expected enter market in March 2018 and it has already been spotted testing. The test mule suggests upcoming e-scooter will be based on the Jupiter model. The new prototype of TVS was caught on camera while charging at an apartment in Bengaluru.
Emflux One
Bengaluru-based technological start-up Emflux Motors has gone a step further in EV space by developing India's first electric sports bike. Christened Emflux One, the e-superbike will debut at Auto Expo 2018.
The electric sports bike from Emflux will be powered by a liquid cooled AC induction motor that can generate 84Nm of torque at 8400rpm. It will have an impressive 0 to 100kmph sprint time of just 3 seconds. Emflux says high-quality Samsung SDi cells in the bike will ensure a range of 200kms in full charge. The Emflux One will be feature packed that include Brembo brakes and Ohlins suspension. The 7-inch touch TFT display will give information related to GPS navigation, real-time vehicle diagnostics, auto updates, mobile App and Bike to Bike connectivity.
Mahindra GenZe
Mahindra is also planning to introduce electric scooters under the brand GenZe, which is currently available in the US. The GenZe 2.0 has been designed for urban commuting to combat parking, congestion and pollution. It's powered by a removable 1.6 kWh lithium-ion battery which can be charged via a standard electrical outlet. The scooter can be fully charged in four hours.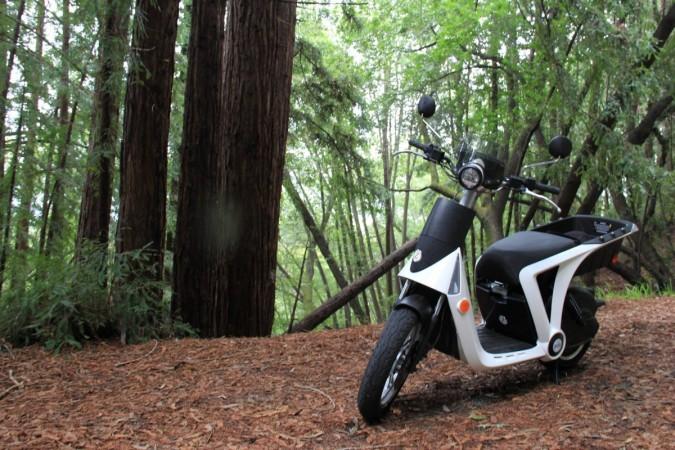 The GenZe comes with 48.3 kilometres range and it can reach a top speed of 48kmph in 8 seconds. Four driving modes are also on offer. The GenZe scooter weighs just 105.5kg.
Tork T6X
Tork Motors, a Pune-based electric bike startup, has already launched T6X which is arguably India's first premium electric motorcycle. It has been priced at Rs 1.25 lakh while the deliveries are yet to begin.
Powered by lithium-ion batteries, T6X can accelerate to a top speed of 100kmph. The motorcycle runs 100km on a single charge when plugged into a 15A power socket. The battery can be charged up to 80 percent in an hour and a full charge in two hours. Tork Motors also claims that the battery will last up to 80,000 to 1,00,000 km, depending upon the usage.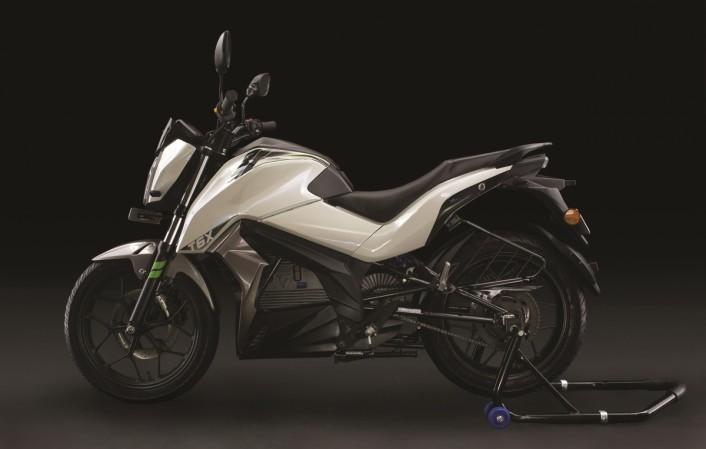 The features list in the motorcycle includes onboard navigation, storage, cloud connectivity, full digital display, ABS, anti-theft and geo-fencing, and daytime running lamps.