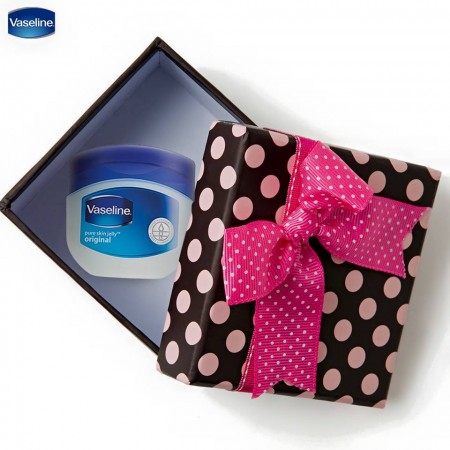 Apart from using Vaseline for moisturising your skin and getting rid of dryness and chapped heels, these are the top seven ways you probably never knew you could use the petroleum jelly-based products:
Also Read: Top 7 reasons why you must include more avocados in your diet
1. Makeup remover
Different types of makeup removers are available in the market which ranges from wipes to balms, but did you know you can use Vaseline to remove your makeup easily. All you need to do is take some of the petroleum jelly on your fingertips, apply it on your face and massage it, use a tissue or a piece of cloth to wipe the makeup away smoothly.
2. For enhancing breasts
Women can enhance the size of their breasts simply by massaging them for five minutes using Vaseline and applying toothpaste on the nipples. Doing this daily can be beneficial for those women who are not happy having small breasts.
3. Make your perfumes last longer
Not all perfumes are as promising as they claim to be, applying perfume after applying Vaseline helps it last longer. Just apply some petroleum jelly under your arms and massage it gently. Apply the perfume after that and make the scent stay longer. Apart from increasing the longevity of your body spray, it will also keep your skin moist and soft preventing any harsh effects of the perfume.
4. Eases plucking eyebrows
Threading and facial hair removal is undoubtedly a painful process that women can't really avoid. Applying petroleum jelly before plucking the excess hair under the eyebrow can make it less painful by making the skin moist and soft.
5. Helps in growing and thickening eyelashes
If you are seeking a cure to make your thin eyelashes turn better, just apply Vaseline on your eyelashes and leave them overnight. Continue doing it for some days and see them grow thicker. Vaseline also helps in removing the glue to stick fake eyelashes easily.
6. Helps in covering up split ends
If you are tired of getting rid of split ends and damaged hair, apply a bit of Vaseline at the tips of your hair to defrizz them. This trick is a quick fix to make your damaged hair appear to be healthy, but it's suggested that one shouldn't use Vaseline consistently as it will lead to more split ends. It is recommended to shampoo and condition one's hair after using the petroleum jelly.
7. Keeps razor burns at bay
Shaving unwanted hair often causes razor burns, which leaves the skin bruised and is painful. Not just men even women suffer from this. Applying Vaseline after shaving makes the skin moist and smooth. Try it to believe it, next time you shake your legs, armpits or beard, just apply some petroleum jelly and get rid of the razor burns and cuts.
Apart from using this handy petroleum jelly for these purposes, you can easily create your own moisturising lip colour at home using it. Now you need not waste money on buying a makeup remover or another cream to apply after using a razor anymore while you have this multi-purpose petroleum jelly.
Watch this video for more information: