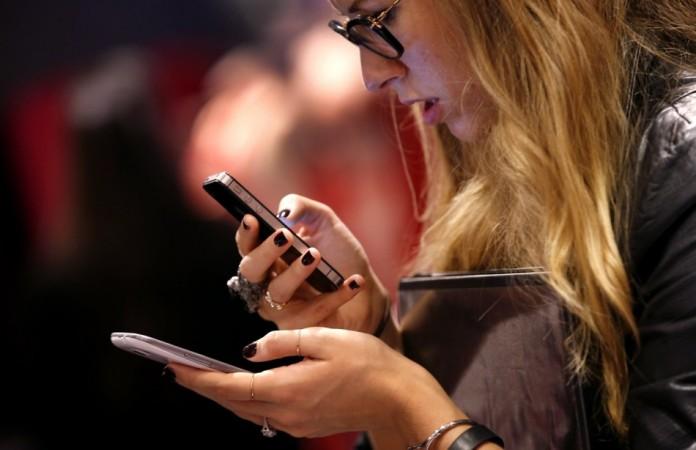 It will be raining smartphones in July. Those who are planning to buy a new phone next month will be spoilt for choices as the top domestic and MNC players like Micromax, Lenovo, Samsung and OnePlus have lined up numerous feature-rich handsets ranging from budget to high-end series for release.
Lenovo K3 Note:
The Chinese company unveiled Lenovo K3 Note just a few days ago in India, but it is set to be released this month on 8 July exclusively on Flipkart for just ₹9,999.
With a sub-₹10,000 price tag, K3 Note is most affordable full HD smartphone in the market. It's closest rival Meizu M1 Note with similar feature costs ₹11,999.
Also read: Detailed Features of Lenovo K3 Note
Under the hood, K3 Note comes packed with Android 5.0 Lollipop, 2GB RAM, 64-bit class Mediatek Octa-core CPU and a massive 3,000mAh battery, which can run the phone for close to 750 hours.
Read more: Lenovo K3 Note vs A7000: Specifications, Price, Comparison and Everything You Need to Know
OnePlus 2:
The company has confirmed that OnePlus 2 will be released on 27 July and if history is taken as any indication, we believe the phone will go on sale in select markets on the same day of the unveiling.
Though OnePlus One came a little late in India, the Chinese company is likely to include the subcontinent in the phase-1 of OnePlus 2 sale. OnePlus has already set up a dedicated region-specific team early this year as it considers India to be one of key markets to drive company's growth for the future.
Also read: OnePlus 2 Key Features Include Finger-print sensor, USB Type C port, Snapdragon 810 v2.0 Octa-core processor, Metal-frame and more
Micromax Canvas Sliver:
Home-bred smartphone-maker Micromax has confirmed that the recently unveiled flagship handset Canvas Sliver will hit Indian stores for ₹17,999.
Micromax Canvas Sliver, which measures 5.1mm thickness, is said to be the world's slimmest smartphone. Though other brands Gionee, Vivo and Oppo claim that their devices Elife Slim 5.1, X5 Max and R5 have around 4.75-5.1 mm thickness, Micromax states the new Canvas Sliver 5 flaunts uniform thickness from end-to-end with no camera bumps in the middle, making the latter a true slim phone.
Another USP of Micromax Canvas Sliver 5 is that it features aircraft grade aluminum frame around the edges giving a sense of premium and also a sturdy structure to withstand accidental drops. Despite housing metallic structure, it weighs just 97g.
Read more: Key features of Micromax Canvas Sliver
Though the price looks steep for its sub-par features, Micromax promises that the after-service for Canvas Sliver will be top-notch. If owners ever face problems in their device, they would never have to step out of the house, just make a call to the customer support care and get them serviced and hand-delivered at their door-steps.
Samsung Galaxy J7:
Samsung is facing stiff competition from both domestic (Micromax, Xolo, Intex, etc...) and MNC firms like Lenovo (& Motorola) and Xiaomi in India.
In its bid to bolster its brand, the South Korean company is planning to release pro-selfie camera phone Galaxy J7 with Front LED flash in India this month.
Read more: Xolo Teases Black Series Dual-Camera Smartphone
Galaxy J7 boasts a feature-rich 13mp camera with LED flash, f/1.9 aperture, auto-focus on the rear. On the front, they ship with feature-rich 5mp 85-degree wide-angle camera, which can extend up to 120-degree; to enrich photography experience, the camera is equipped with LED flash to get perfect picture even in low-light.
Read more: Complete Price and Specification details of Galaxy J7 and Galaxy J5
Other stipulated features include 5.5-inch HD display, Android 5.1 Lollipop 64-bit class Snapdragon 615 Octa-core processor, 1.5GB RAM and 3,000mAh battery.
Also Read: Samsung to Roll Out 10 New Smartphone Models Next Quarter; Devices to be Priced between ₹9,000 and ₹18,000
Samsung Galaxy J5:
Besides Galaxy J7, Samsung has also confirmed to release a less expensive version, Galaxy J5. It also boasts of same camera hardware in its bigger sibling, but to cut costs, the company has incorporated 5.0-inch HD display, Snapdragon 410 CPU, 1.5 GB RAM and a 2,600mAh battery.