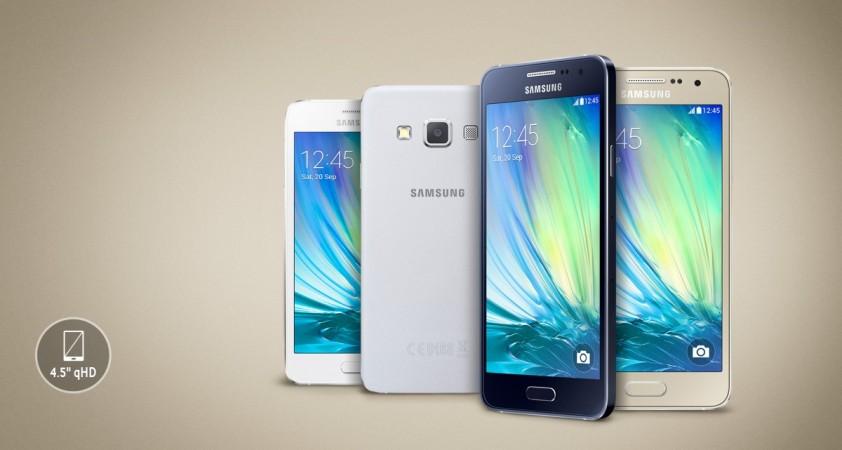 Korean tech giant Samsung is charting out big plans for Indian mobile market in the next quarter and is set to launch as many as 10 new smartphone models to take on growing competition from domestic players as well as Chinese companies.
The world's top seller of smartphones will launch 10 mid-range smartphones in the July-September quarter priced between ₹ 9,000 and ₹ 18,000, The Economic Times reported.
Competition in mid-segment category is getting intense, as Micromax, Lenovo-Motorola and Chinese players like Xiaomi roll out many models. Some research firms attribute the decline in Samsung's market share in the category last year to a huge number of launches by other players.
Even though Samsung has introduced models such as Galaxy Grand and Galaxy Core in the previous quarters, sales have been disappointing due to increased rivalry in the segment.
HyunChil Hong, who took over as Samsung India president in December last year, is now coming up with the new strategy to regain the lost market share in this category. Smartphones sales in the category occupy 70% of company's overall revenues from India.
"We do not comment on market speculation," a Samsung India spokesperson said.
"However, Samsung is committed to the Indian market and will continue to cater to the needs of consumers with innovative products and technology."
The number of new models planned for launch in the coming quarter will be the largest roll out by Samsung in the world's third largest smartphone market.
Samsung will launch most of the new models under a sub-brand named the J series and it also plans to manufacture 4G smartphones in India.
The company is expected to introduce two new models -- Galaxy J7 and J5 -- for sale in early July.
"After beating Apple in the premium smartphone segment last quarter, Samsung is now looking at extending its lead in the overall market by filling the gap with a new line-up in the Rs 9,000-18,000 segment and would spend hugely on promotions," said a CEO of top electronics retail chain.
According to Hong Kong-based Counterpoint Technology, Samsung shipped over 20 million smartphones in January-March quarter this year, holding a market share of 21% in the Indian market.
Despite its lead, Samsung continues to see its market share decline in the country as competition gets fierce with the entry of Chinese handset maker Xiaomi and Apple's smartphones.
Following its launch in October last year, sales of Apple's smartphones iPhone 6 and iPhone 6 Plus rose to about 1 million, backed by extensive marketing and schemes such as easy monthly installments and buybacks.
Further, Samsung is witnessing an increase in competition due to growing number of Chinese smartphone makers in the Indian market. Chinese handset-maker Phicomm launched its flagship LTE Android phone Passion 660 this month.
Last month, three other Chinese smartphone-makers Meizu, Nubia (ZTE subsidiary) and Coolpad made an entry into the Indian market.