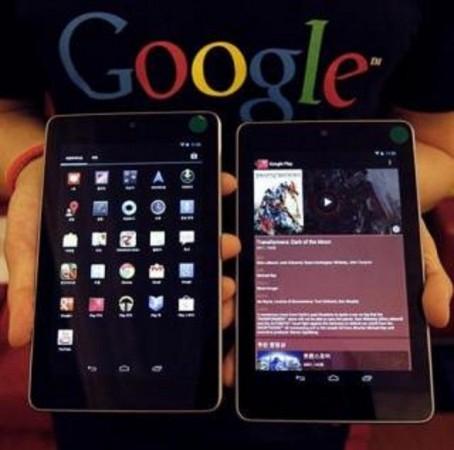 We know that natural disasters like, Cyclones, Earthquake, Volcanoes, Tsunami and floods are unpredictable but a 24 hour warning before they strike can make a lot of difference in terms of damage to life or property.
With the advent of smartphones, people can now receive disaster alerts and caution their loved ones so that they have a better survival chance against natural adversities like the Cyclone Phailin, through free (or low-cost) applications in their handset.
As more than 75-percent smartphones in the world are powered by Android mobile operating system, we have compiled top five disaster alert apps available on Google Play.
Natural Disaster Monitor (Developed by Dominic925):
This Android app gives you real-time updates on any global natural calamities like earthquake, tsunami, cyclone, floods, and volcano eruptions on the back drop of a Google earth map. The app makes use of the alerts published by the Global Disaster Alert and Co-ordination System (GDACS), a joint initiative of the United Nations Office for coordination if Humanitarian Affairs (OCHA) and the European Commission.
The app shows icons on the map with colours- green, orange and red, each indicating the severity of the calamity. On clicking the icons, the drop-down list shows date and time, region, disaster type and other related details.
Disaster Alert (Developed by PDC- Pacific Disaster Center):
This app boasts of 'Active Hazards', an interactive map which shows real-time alerts collected from authoritative sources with details such as potential threats to people, property or assets via PDC DisasterAWARE application.
The application covers global Earthquake, floods, Tsunami, Volcano, Storm, Marine and even manmade disasters. The company says the upcoming update will include wildfire alerts as well.
StormTracker (Developed by WSI-Weather Service International Corporation):
This application makes use of the NOWrad (National Operational Weather radar) which gives one of the best resolution cloud imagery with colour codes. It also gives 10-day forecasts with both daily and hourly details. Users can also lock their favourite locations to keep track of the local area.
Tsunami Alert (Developed Palta Software):
This application is certain to help people living along the coastal lines across Pacific and Indian Ocean, who witnessed the large scale devastation by the 2004 Tsunami.
The main feature of the application is that a user will get real time updates from US government owned NOAA (National Oceanic and Atmospheric Administration) Tsunami warning centres in every five minutes. It will also give details about the area affected, location of earth quake and also provide with tips on how to react to impending danger.
In Tsunami Alert app, the user will have the option to select 5 main regions- one US and Canada, Pacific, Hawaii, Indian Ocean and Caribbean Sea.
ubAlert-Disaster Alert (Developed by ubAlert):
This application is created by social network website ubAlert, which gathers verified accounts of the people who were present at ground zero and witnessed the natural disaster before any media organisation reported it.
Once the person informs a calamity in his/her area, the network will authenticate the news with multiple sources so that there is no scope for false panic.
People can upload pictures and videos of the event from the app to social networks like Facebook and Twitter and alert.
System requirements for Installing Disaster Alert Android Apps:
| | | | | |
| --- | --- | --- | --- | --- |
| Applications | Size | Current version | OS version compatibility | Price |
| Natural Disaster Monitor | 445 KB | v2.1 (last updated 21 August, 2013) | v2.2 and above | Free |
| Disaster Alert | 1.1 MB | v2.5 (last updated 30 September, 2013) | v2.1 and above | Free |
| Storm Tracker | 5.1 MB | v2.5 (last updated 6 February, 2013) | v2.1 and above | Free |
| Tsunami Alert | 769 KB | v1.2 (last updated 18 December, 2012) | v2.1 and above | ₹50.00/- |
| UbAlert-Disaster Alert | 2.0 MB | v1.0 (last updated 16 August, 2013) | v2.2 and above | Free |