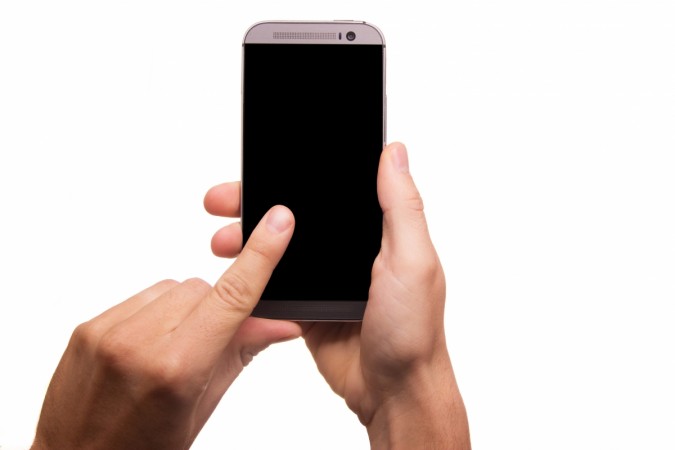 If you are a smartphone user constantly looking for evolution, as far as the way you use your handsets is concerned, then it is natural that you check out a variety of apps that not only provide a modern way of interacting but also retail traditional functionality. With this being the criteria, check out below a list of useful apps, spread out across multiple domains and fields, offering a variety of features.
Useful apps across categories
Camera apps
Playing around with images in today's world has become easier than it was a while ago. Smartphone users are constantly looking at newer applications in order to enhance their camera/photography experience, which leads to an enhancement in the overall way multimedia is used.
Check out some new apps in the Camera category:
Cymera: Cymera has been around for a while and currently boasts over 200 million downloads. Popularity aside, the app has some decent features including a ton of filters and stickers, and you can brush or draw on images that you take. It comes with a photo editor that includes some unique features, such as editing tools for skin, hair, eyes, and more to make selfies really pop. It doesn't have manual camera controls, which is a bit of a shame, but everything else works very well.
DSLR Camera Pro: DSLR camera pro attempts to emulate the experience you would have on a DSLR camera. It also features general manual camera controls, including ISO, white balance, exposure compensation, and a live RGB histogram. On top of that, it comes with some unique stuff like a two-state shutter button function where you press to focus and then release to take a photo and the ability to use the volume rocker as a shutter button.
New apps to manage all your contacts effectively
With modern smartphone users storing a minimum of 300 contacts, excluding those synced to their online accounts, it is a requirement that a Contact Manager application be used to effectively manage the large contact database. Even backing up of contacts is a key requirement expressed by today's smartphone users. This is true considering the fact that users continuously install innumerable custom ROMS (in case of Android) for updating their OSes.
With contact management and backup being the key factor, check out below some apps that are currently trending:
MyContactsBackUp: MyContactsBackup is perhaps the easiest and simplest way of preparing a back-up for your contacts without needing a computer/PC or sync. You can prepare a back-up of all your contacts and send yourself a .vcf attachment through e-mail
Contacts back-up: Contacts Backup is an easy way of preparing a back-up for your contacts without needing a computer/PC or sync. You can prepare a back-up of all your contacts and send yourself a mail attachment containing all the contacts.
Battery monitoring and management
With today's smartphones frequently running out of battery juice, it is more than necessary to have applications that let you control your own usage of the smartphone thereby prolonging the battery life considerably. Check out some apps in this category, below:
DU Battery Saver: The app gives you an easy way to save battery without making you indulge in complicated features. The app comes with various modes to choose from like battery optimization and Task Killer so that your smartphone's battery doesn't die out soon.
Battery Doctor: Battery Doctor allows you to extend your phone's battery by upto 50 percent. It finds the apps and settings which happen to be draining your phone's battery. It's simple and really easy to use and supports 28 languages. So, no need to worry about searching for charging slots while you're on the go.
Identification of spam calls/caller id
Identification of callers and blacklisting unwanted ones is key considering the rise in digital crimes. Here, a very popularly known application is Truecaller which even recently received an update so as to make it compatible with Apple's newest iOS 10 operating system. Check out this app, below:
Truecaller: The USP of the Truecaller app is that it displays the name and location of the caller. Truecaller's service is driven by a large and verified mobile phone community that helps in identification of the caller. With its latest version, Truecaller also offers a seeming alternative to the conventional phone dialer. It offers much more details than the native version; this information includes availability, smart call history and live caller id.
Also through a single tap you get access to added details of the caller through tagging feature. Apart from identification, Truecaller can also block numbers so as to avoid unwanted calls.