Navi Mumbai is all set to host Canadian singer and songwriter Justin Bieber's first ever concert in the country on May 10. The international pop star's gig in India is part of the Purpose World Tour, started last year in Seattle.
Also read: Straight drive: A look at Sachin Tendulkar's love affair with cars
Bieber emerged as one of the most famous and highly successful musicians of the decade after a talent manager took note of his YouTube video covers in 2008. Besides his obvious musical talent, the 23-year-old singer is also known for his love for fast cars. Bieber is a proud owner of a host of swanky cars. He often posts pictures of his prized possessions on his Instagram page.
Here are the top five supercars in Justin Bieber's highfalutin garage.
Ferrari 458 Italia
Justin Bieber is often spotted inside Ferrari 458 Italia. West Coast Customs has given the car a blue makeover. He is also the owner of white Ferrari 458 Italia retrofitted with Liberty Walk body kit and a Frozen Blue wrap and a 2,000W sound system.
The 458 Italia is powered by a 4.8-litre V8 engine that develops 570bhp of power and 540Nm of torque mated to dual-clutch 7-speed Getrag gearbox. Ferrari claims 458 Italia will sprint from stand still to 100kmph in less than 3.4 seconds with a top speed of over 325kmph.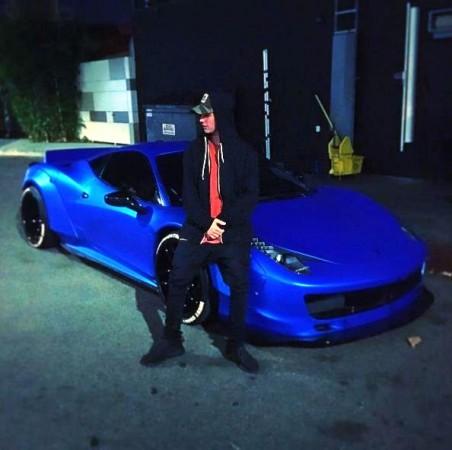 Lamborghini Aventador, Huracan
Being an owner of Ferrari doesn't mean he is against its arch rival, Lamborghini. The pop star has both Lamborghini Aventador and Huracan in his garage. The flagship supercar of Lamborghini, the Aventador, is powered by a 6,498cc V12 engine producing 691bhp and 690Nm of torque and power is transmitted to all four wheels via 7-speed ISR transmission. The car needs just 2.9 seconds to reach 0-100kmph before reaching a top speed of 350kmph.
On the other hand, the Huracan features a 5.2-litre V10 engine mated to seven-speed dual-clutch transmission. The mill generates 601bhp and 560Nm of torque. The Huracan claims 0 to 100kmph time of just 3.2 seconds and top speed of over 325kmph.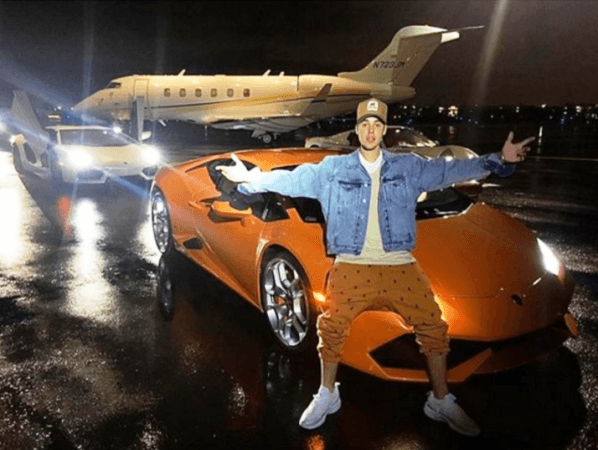 Ferrari LaFerrari
LaFerrari is a true masterpiece car from the house of Ferrari since the dawn of the millennium. Justin Bieber had posted a picture of him with a red LaFerrari which reportedly belongs to Formula One driver Lewis Hamilton. The LaFerrari literally means "The Ferrari" indicating LaFerrari is the "definitive" Ferrari. It is powered by a 6.3-litre V12 combined with an electric motor. The forced induction engine develops 789bhp and 700Nm of torque supplemented by 161bhp KERS unit, which provides short bursts of extra power. The hybrid engine generates 950bhp of power and a combined torque of 900 Nm. The LaFerrari requires less than three seconds to reach 100kmph from standstill and has a top whack of over 350kmph.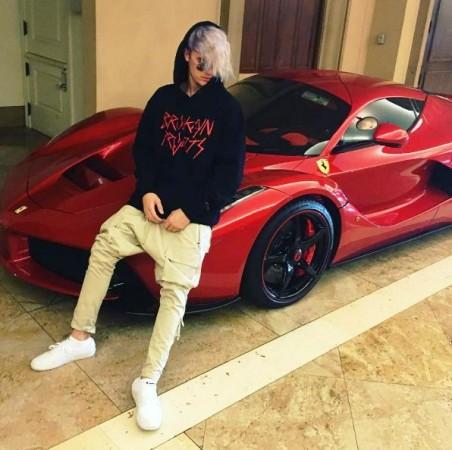 Bugatti Veyron
Bieber joined Bugatti Veyron club when he took delivery of a red Grand Sport in 2014. The Veyron is reportedly a gift from rapper Birdman, whom Bieber calls Uncle Stunna.
Bugatti Veyron Grand Sport Vitesse is a version of Grand Sport with a Super Sport engine. The 7993cc W16 engine develops 1,200bhp at 6,400rpm and a maximum torque of 1,500 Nm at 3,000-5,000 rpm mated to seven-speed DSG transmission. The all-wheel driven supercar reaches from 0 to 100kmph in just 2.6 seconds before hitting electronically-limited top speed of 375 kmph.
Audi R8
Audi R8 joined Bieber's garage in 2014 after West Coast Customs draped this sportscar in a Jaguar-themed skin. The leopard-themed Audi was greeted with a lot of criticism.
The first generation R8 model is powered by a 5.2-litre FSI engine, based on the unit in the Lamborghini Gallardo LP560-4. The mill develops 525bhp and generates 530Nm of torque. Audi states 0 to 100kmph time in just 3.9 seconds and top speed of 316kmph.

Justin Bieber also owns a Fisker Karma, a Project Kahn Range Rover, a Porsche 997 Turbo and more.