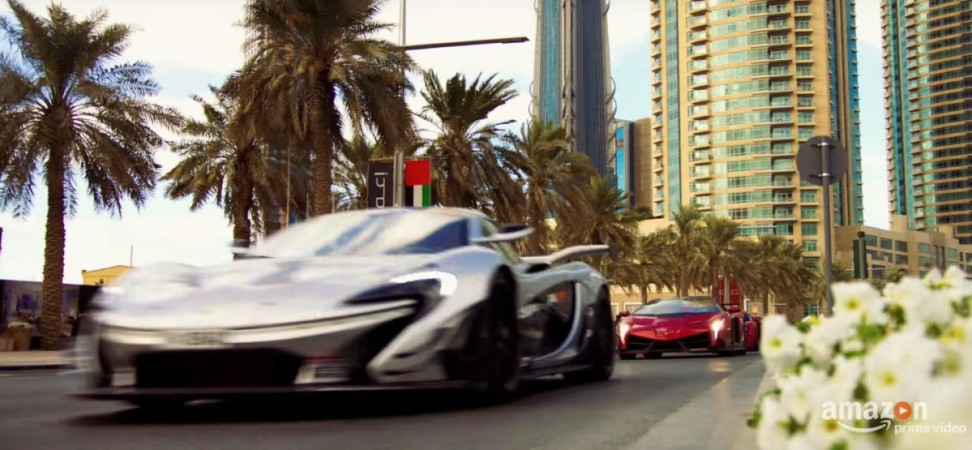 The Grand Tour, the car show on Amazon Prime hosted by former BBC Top Gear trio Jeremy Clarkson, James May and Richard Hammond, ended its first season on a high note. In the season finale episode, the tent was pitched in Dubai on the backdrop of a glittering Burj Khalifa.
Also read: Watch The Grand Tour season 1 finale live online: The boys get mud-caked in England
The highlight of the show was when the crew used traffic-free Sheikh Zayed Road as a race track for a contest between a Bugatti Veyron and a Porsche 918 Spyder. Later, Hammond raced the 918 Spyder against a bulky 1900hp Nissan Patrol. However, the show starts with Clarkson comparing his Volkswagen Golf GTI to May's BMW i3 with a drag race at an airstrip and a road trip from London to Dartmoor.
Unlike some of the previous episodes, the final episode of the season had a lot of car content. Here are the details of all the cars featured in the episode titled Past v Future.
Volkswagen Golf GTI
The Golf GTI is the performance-spec version of the Golf hatchback. Golf GTI is powered by a 2.0-litre 4-cylinder petrol engine that develops 227bhp at 4,700-6,200rpm and 350Nm of torque in the range of 1,500 - 4,600rpm. The mill comes mated to the choice of six-speed dual-clutch DSG or six-speed manual transmission. Golf GTI sprints to 100kmph in 6.4 seconds. The manual version comes with a top speed of 250kmph, while the DSG model has a top speed of 248kmph. Golf GTI prices starts at £29,280.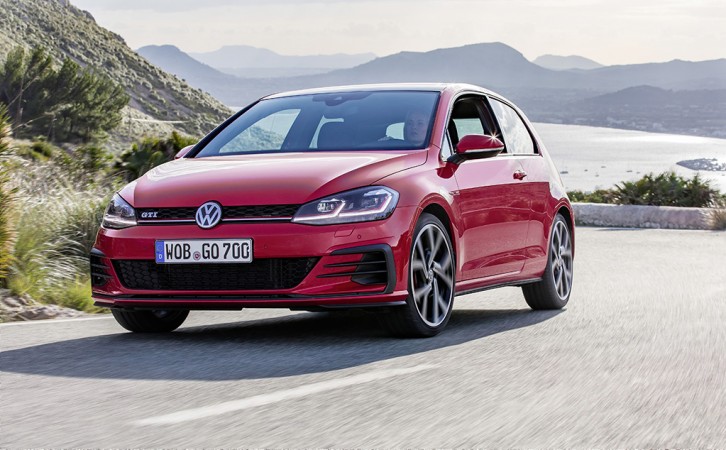 BMW i3
The i3 is the all-electric hatchback with four seats from German manufacturer BMW. The i3 is produced by BMW i, a sub-brand founded in 2011 to design and manufacture plug-in electric vehicles. The i3 comes with carbon-fiber/aluminium structure and electric powertrain. With a 33kWh battery pack, the i3 has a range of up to 183 km under the EPA cycle. The electric can accelerate from 0-100kmph in 7.2 seconds before hitting a top speed of 150kmph. The i3 is also offered with an optional petrol engine that extends the total range to 241kmph. The BMW i3 is priced from £27,830.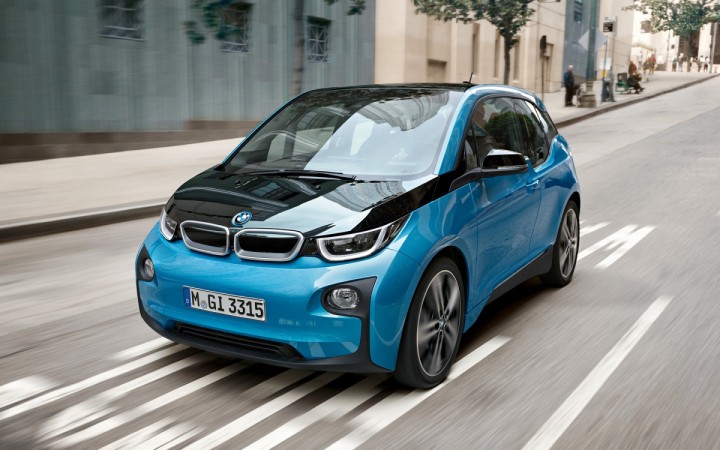 Bugatti Veyron
Veyron is a mid-engined sports car manufactured in Molsheim, France, by Bugatti Automobiles SAS. The company produced the original Veyron between 2005 and 2011. It is powered by an 8.0-litre, quad-turbocharged, W16 cylinder engine that develops 1001hp and 1250Nm of torque mated to seven-speed DSG transmission. Veyron can zoom past 100kmph mark in an impressive 2.5 seconds before topping it out at 407kmph. It was named the Car of the Decade and won the best car award (2000–2009) by BBC Top Gear. It used to be available in the market at a sticker price starting at £1,065,00.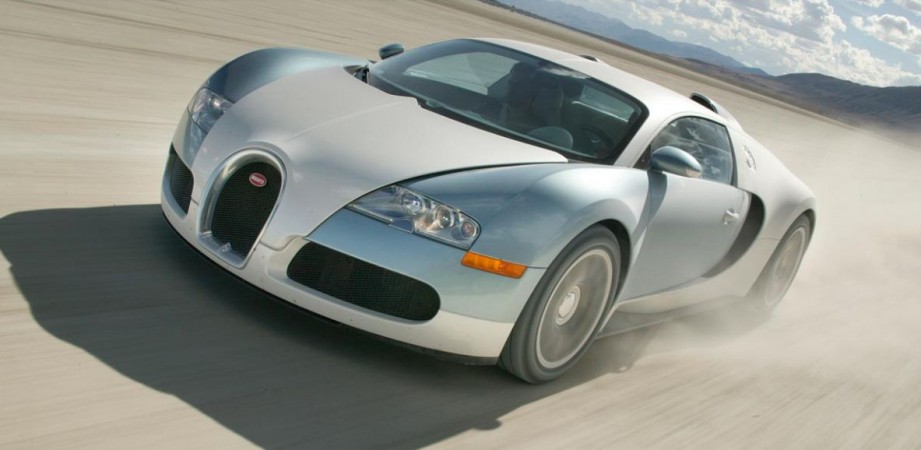 Porsche 918 Spyder
Porsche 918, a mid-engined plug-in hybrid sports car, is powered by a naturally aspirated 4.6-litre V8 engine, developing 600bhp with two electric motors, delivering an additional 275bhp for a combined output of 875bhp. The 918 has a 6.8 kWh lithium-ion battery pack and delivers an all-electric range of 19 km. The car has a claimed top speed of over 340 kmph and 0-100kmph time of 2.8 seconds. The 918 has been limited to 918 units. The production started in September 2013 and the car was sold out by December 2014. It was priced nearly £1.1 million (Rs 11 crore) ex-showroom.
1900hp Nissan Patrol
Nissan manufactures Patrol SUV in only for Middle East and Australia. The model has a 4.8-litre straight six engine that belts out 285hp mated to either five-speed manual or automatic transmission. The car in the final episode of The Grand Tour belongs to one of the ruling family members of Dubai according to reports. It has GTR engine and drive train that was fitted by Nissan in Japan and brought to Dubai. It has been then modified further to produce 1900hp.