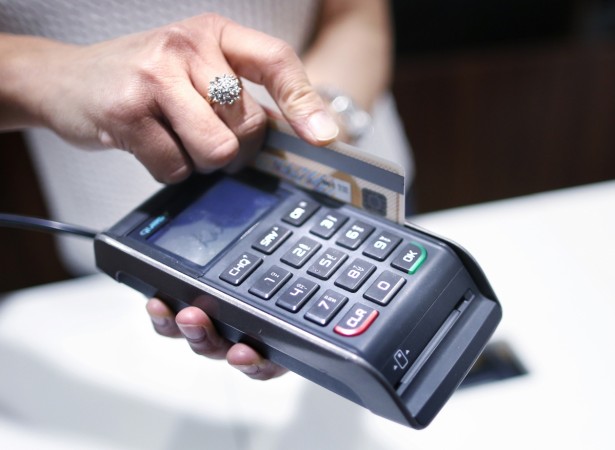 ToneTag, a fintech start-up, unveiled on Wednesday a technology that allows cashless payments to be made using feature phones.
In the times of demonetisation, ToneTag has come up with an easy solution to bridge the gap between digital and analogue worlds in mobile payments.
"This is the product for demonetisation," said T V Mohandas Pai, former Infosys executive and an investor in many Indian start-ups. He has been vocal in his support to encourage Indians to embrace digital transactions.
The technology will enable feature phone users to make digital payments without the need to connect to the Internet. ToneTag users need not download any app for the purpose of undertaking mobile payments. This technology will come as a boon to people in small towns and villages where feature phones are popular.
"By enabling feature phones to pay, we are removing hardware costs and the step learning curve many Indians had associate with mobile payments. With this accessible technology ToneTag is sure to include many into the digital financial ecosystem especially as demonetisation has disrupted the formal cash economy," Kumar Abhishek, CEO of ToneTag, said.
So how does it work?
Anyone with a bank card (debit/credit/ATM) and a feature phone will be able to use ToneTag.
It is as simple as making a phone call. Yes, Users of ToneTag need to place a call to a ToneTag toll free number 180030101887 and bring the phone close to a ToneTag enabled (merchant's) phone.
The merchant will transmit the bill amount and details of the transaction by sending the audio signal that would have been captured on the server.
Payment instructions are transmitted via audio signals or "tone tags."
But how secure is it?
ToneTag complies with a two-step authentication, where the first one is the customer's unique mobile number and second one is the PIN that he enters from the dial pad, all in real time. The "tone tag" sound carries a unique transactional encrypted code which will be valid for 30 seconds.
ToneTag will also be not giving away any information regarding the user's card or personal information.
ToneTag claimed it has access to 31 million consumers. The start-up is backed by Reliance VC, among other investors.