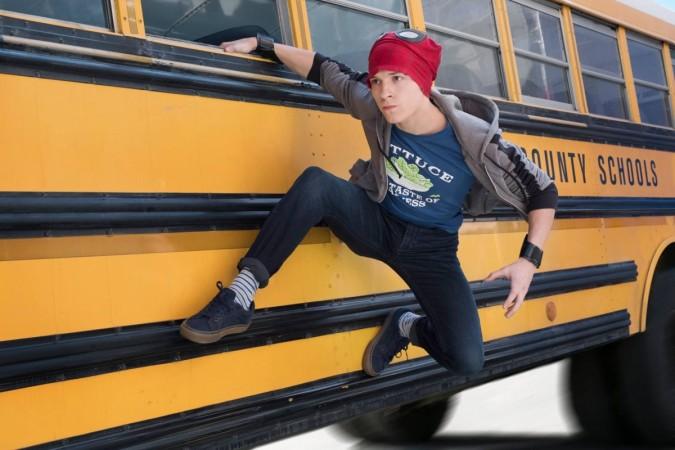 After Tom Holland revealed that the title of Spider-Man: Homecoming sequel is 'Far From Home', the Avengers: Infinity War star has reached the sets of the movie to start filming for it.
It was previously revealed that Spider-Man: Homecoming will be shot in London. The shooting has commenced and a slew of pictures from the sets have made their way online.
In the photos shared by onlookers near the UK filming location, Tom Holland's Peter Parker is talking to the crew members while sipping coffee and munching snacks. Although Marvel Studios hasn't confirmed that the filming of the Spider-Man: Homecoming sequel has begun, the photos confirm that the team are down to business.
The photos come after Holland attended the ACE Comic-Con a few days ago and confirmed he had leaked the title of the movie. "I just got sent the new script for a film I might do this summer, and I might have accidentally revealed the title of the movie. It's called Spider-Man: Far From Home," he told at the panel.
Marvel head Kevin Feige confirmed recently that the studio would start filming in July. "We film in London. We shot the first film in Atlanta. And we shoot a lot of films in London but there's another reason we're shooting in London which is, yes, Spidey, of course, will spend some time in New York, but he'll spend some time in other parts of the globe," he said in a recent interview.
Spider-Man: Far From Home opens on July 5th, 2019. Check out the set photos here:
Casually starting off the week by watching Tom Holland walk onto set where they're filming the new Spider-Man movie, just around the corner from where I live. pic.twitter.com/folz0ooCMi

— Sophie Playle (@sophieplayle) July 2, 2018