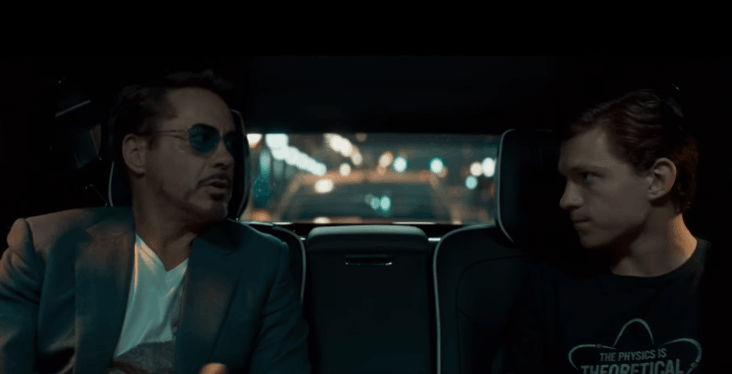 Our beloved king of leaks Tom Holland accidentally revealed the Spider-Man: Homecoming 2 title – Far from Home – in an Instagram video at the ACE Comic-Con in Seattle. The actor later confirmed that the leak was legit. Following the leak, it was speculated that the Marvel movie's title could mean that Spider-Man would trace his journey back from the outer-space, where he was disintegrated after Thanos snapped his fingers.
However, Kevin Feige's new statement hints otherwise. After the title was leaked, the Marvel Studios boss explained the meaning of the Spider-Man: Homecoming 2 title.
He told Comicbook.com that there was more than one meaning to the new title. "We like [the title] of course because it ties into Homecoming, not just keeping that word going, which we like and we liked it more than Homecoming 2, but that notion of 'home' is a word that has dual meanings we'd like to continue with this [Marvel Cinematic Universe] version of Spider-Man. So, Far From Home has multiple meanings," he said.
Feige also hinted that the next Spidey movie will be a globe-trotting outing following the two Avengers adventures the superhero has been a part of. "There's a lot of fun stuff. How it connects, where it connects, when it takes place, very similar to Ant-Man and the Wasp in that we're not gonna say right now," he told the publication.
There are possibilities that the movie would connect Avengers 4 and Spider-Man's life after the epic battle with Thanos but there is more to the home factor. Given him globe-trotting experiences, the Marvel superhero would be crossing paths with newer villains and his fight against them, in a different surrounding and set-up would form the crucial base.
With speculations on high that Iron Man would end his run as an Avenger in Avengers 4, it could also mean that Spider-Man's home, aka his mentor's support, is no longer there. His journey "far from home" captures not only the location but could also capture his state of mind.


The Marvel Studios boss also shared a few more details about the plot of the movie. "Much like Ant-Man, there are things that people know about that movie, which is a great deal of the movie: the villain of the movie, the storyline of the film, that we're shooting in Europe and that Peter Parker goes on continuing that [Captain America: Civil War] was a big giant super hero class movie. The fall out of that in Homecoming was John Hughes and him going to his high school. So that's what's fun to us about the Spider-Man movies. And again going from Infinity War to Ant-Man and the Wasp, the tonal shift."
Last year, Amy Pascal revealed that the story will begin a few minutes after Avengers 4's story concludes. "What I think we should focus on is this Spider-Man who started in Civil War and then has this movie, and then will be in the Avengers movie. And we are starting now the next one which will start a few minutes after Avengers 4 wraps as a story," she told Fandom.
Spider-Man: Homecoming 2 aka Spider-Man: Far From Home is set to release in 2019, few months after Avengers 4's release.